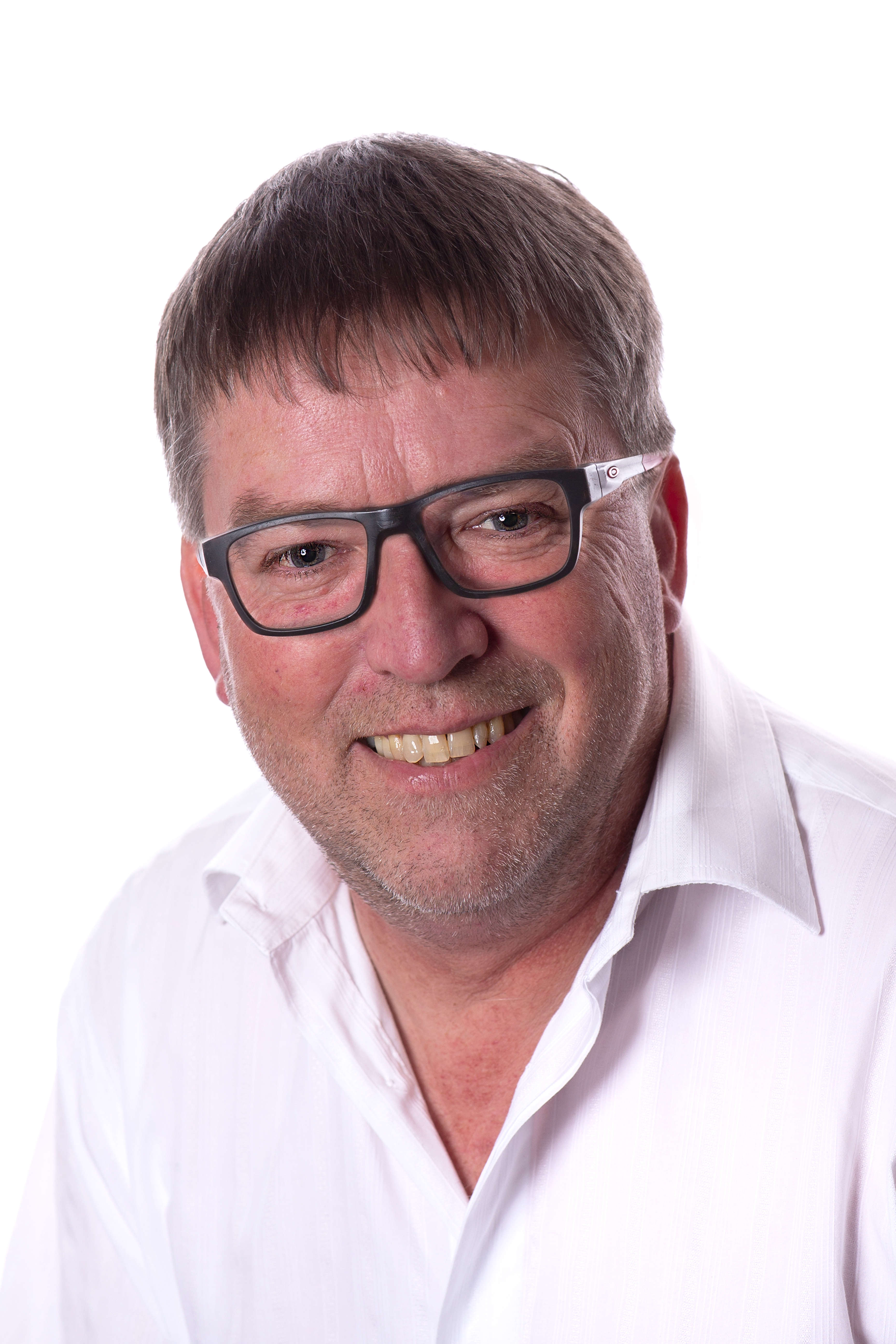 Jonathan Kinrade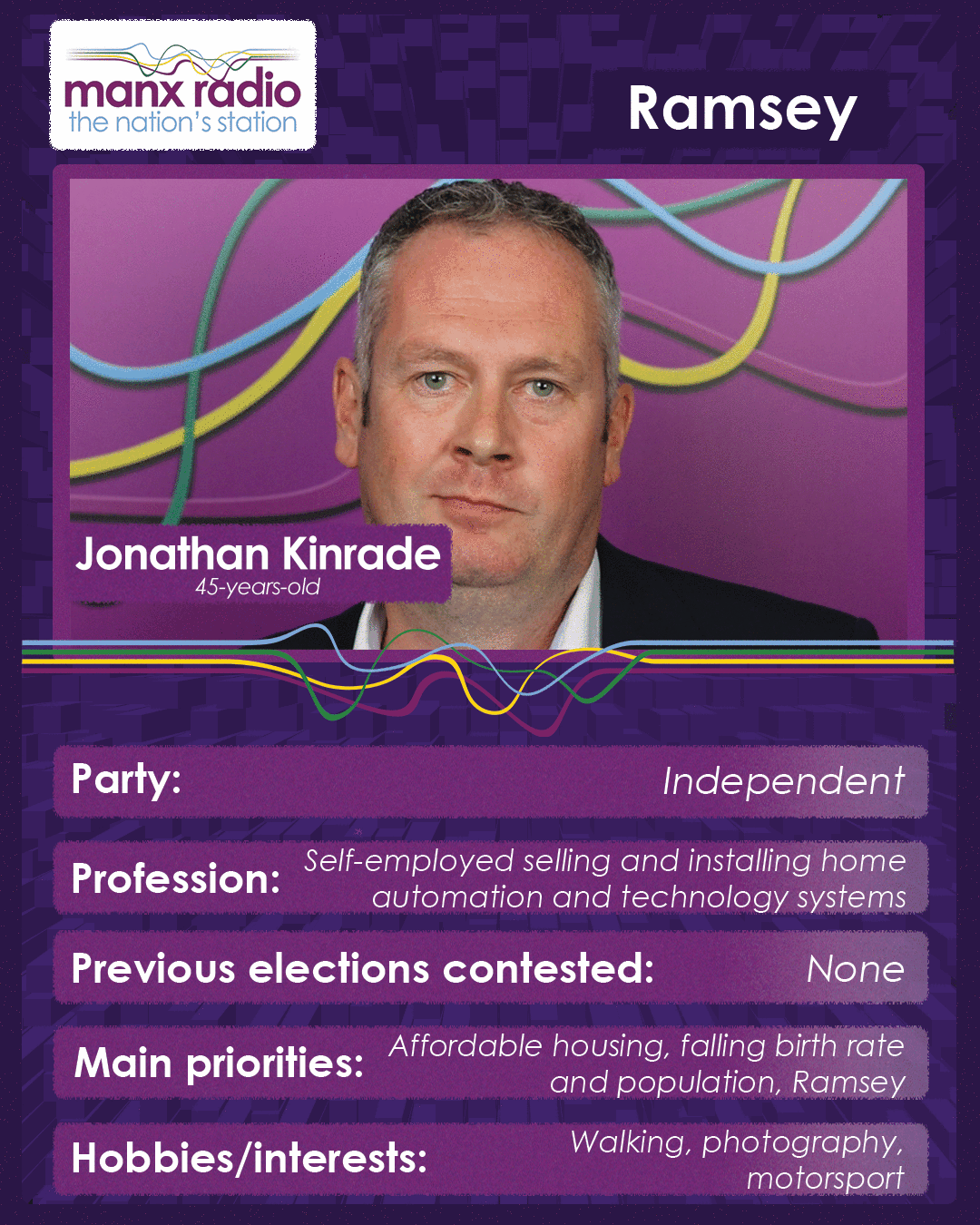 Jonathan Kinrade
Jonathan Kinrade is an independent candidate, and this is the first time he's stood for election to the House of Keys.
He was raised and educated in Douglas and is an IT professional.
He has run his own businesses specialising in home technology since 2005.
He has two children and a very old Staffie called Sheldon and two love birds called Reggie and Charlie.
In his spare time he enjoys walking, photography and motorsport.
Jonathan says: "Local issues for Ramsey of most concern are the redevelopment of the quayside and associated flood defences, access to health care, attracting investment to the town and the proposed Marina development.
"Whilst being in support of proposals to bring regeneration and investment to Ramsey I am categorically opposed to any development on the foreshore. I would also oppose any proposal that posed a risk to either the operation of the harbour or the local environment."
We asked each candidate to choose three priorities from the following issues or add their own:
Climate change, heritage, tourism, public transport, affordable housing, roads, mental health, education, falling birth rate, encouraging university students to return to the Island.
Jonathan chose affordable housing and falling birth rate / population.
Contact details:
P: (07624) 234879
Declaration of Interests:
One of two directors and shareholders of his own business, Enhance.im Ltd
Candidate Media:
Two Minutes to Tell Us - Jonathan Kinrade
Card Key:

Green Party

Independent

Liberal Vannin

Manx Labour Party