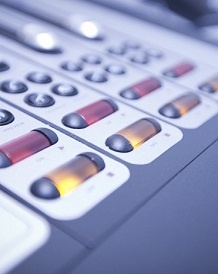 Ramsey (2011)
House of Keys general election on September 29, 2011.

About Ramsey (2011)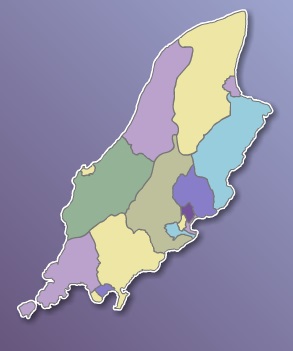 Ramsey is a two-seat constituency and a town in the northeast of the Isle of Man, bordered by Garff to the southeast, and Ayre to the north, west and southwest. It has strong maritime traditions, with a significant harbour, shipbuilding and fishing industries and a Victorian iron pier, the preservation of which has been the subject of much debate in recent decades. The town is sometimes referred to as 'Royal Ramsey', following the visit of Queen Victoria and Prince Albert in 1847, which led to the construction of the landmark Albert Tower, after His Royal Highness climbed to the top of the hill overlooking the town and the northern plain. Ramsey has a Manx Electric Railway station, a popular leisure attraction in the Mooragh Park and boating lake, the Grove Rural Life Museum, run by Manx National Heritage, and Milntown House and gardens. The current members of the House of Keys are Allan Bell, who won his seat in a by-election in 1984, and Anne Craine, daughter of the first president of Tynwald Sir Charles Kerruish, who has served the constiuency since a by-election in 2003.
Number of Constituents (2011)
5154
Number of Seats (2011)
2
Census Information (2011)
The population of Ramsey at the time of the 2006 census was 7,309 -making it the second largest town in the Isle of Man after Douglas, and the third largest settlement, after the capital and Onchan village. The turnout at the general election that year was 66.63 per cent, which was only bettered by Glenfaba, where 75.13 per cent of those eligible used their vote. The proportion of the population of voting age was 70 per cent in 2006.
Candidates declared (2011)

Returning Officer (2011)
Mr R A Jelski
Dickinson Cruickshank & Co,
Masonic Buildings,
Water Street,
Ramsey IM8 1RD.
Tel: (01624) 812107
Email: Mr R A Jelski
Polling Stations (2011): Open 8.00am to 8.00pm
Polling District 1 (part 1): Ramsey North - Ramsey Fire Station, Ramsey
Polling District 2 (part 2): Ramsey North - Ramsey Town Hall, Parliament Square, Ramsey
Polling District 3: Ramsey South (COUNT) - St Paul's Church Hall, Market Place, Ramsey