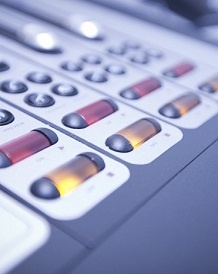 Access All Areas
How accessible are General Elections in the Isle of Man for people living with disabilities?
Let's explore this with the help of people who understand first-hand some of the issues that can arise.
What's different this time?
Frank Carolan is the Head of the Crown and Elections Office.
He's been telling us about the work they've been doing to make this year's election accessible for everyone.
Visual Impairments

Hearing impairments

Wheelchair users

Learning disabilities
Translated Election Information
We have a diverse range of people here on our Island, from all corners of the world.
Our information for voters has been translated into a range of languages below for those whose first language may not be English.
If you'd like to suggest a language for us to include or help us with any translations, please click here to get in touch.