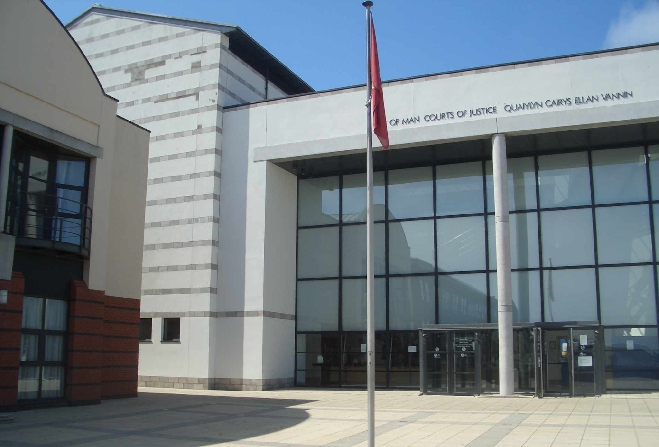 Jury hears Anderson was diagnosed with Emotionally Unstable Personality Disorder
*This report contains information which some readers may find distressing.
A former Castletown resident who is accused of murdering his wife's lover was suffering from 'morbid jealousy' at the time of a fatal fight almost a decade ago.
That's the view of the consultant forensic psychiatrist who diagnosed Ian Anthony Anderson with Emotionally Unstable Personality Disorder following the death of Neil Edward Roberts.
Mr Roberts was found dead at Mr Anderson's home, on Queen Street, in the early hours of 1 December 2013.
The 55-year-old is currently undergoing a retrial at Douglas Courthouse – he denies murdering him.
You can find out more HERE.
Today (22 May) Doctor Ramneesh Puri told the court he completed a psychiatric assessment of Mr Anderson whilst he was on remand at the Isle of Man Prison in July 2014.
He reached his diagnosis after looking at the patterns of dysfunctional and 'abnormal' behaviour displayed by Mr Anderson which, the doctor said, spread across various areas of his life.
Diagnosis
During the eight-hour examination Mr Anderson was said to have given Dr Puri 'a lot of unnecessary information' and gone into 'excessive detail' about his history.
This included a difficult childhood, alleged emotional and physical abuse and his mother's mental health issues.
"All of these would no doubt have impacted on his self-esteem, attachment styles and overall development of personality," Dr Puri told the jury.
He explained how Mr Anderson couldn't 'effectively regulate feelings' and would act impulsively without consideration of consequences; he also had 'behavioural explosions' and would often engage in 'quarrelsome behaviour'.
"He fulfilled the diagnostic criteria for Emotionally Unstable Personality Disorder," Dr Puri added.
Morbid jealousy
Dr Puri also told the court it was clear that Mr Anderson struggled with interpersonal relationships adding that the relationship between the defendant, his wife and Mr Roberts was 'very odd'.
He said Mr Anderson was suffering from morbid, or pathological, jealousy due to the affair and sudden confirmation, on 30 November, that Mrs Anderson was in love with the 60-year-old gardener.
This, and the refusal of Mrs Anderson and Mr Roberts to leave the property, Dr Puri said, had caused 'intense rage' in the 'jealous defendant'.
"In my opinion the morbid jealousy only acted to exacerbate the dysfunctional personality traits that he had," the doctor added.
He also told the court Mr Anderson had displayed 'checking behaviours' which included tracking his wife's phone, turning up unannounced, reading her messages and looking for signs of physical intimacy.
30 November
Dr Puri recounted the account that Mr Anderson had given about the lead up to the fight, between the two men, saying he'd been 'frustrated' that he could no longer understand his wife's mentality.
Highlighting that Mr Roberts was also telling Mr Anderson the affair was all in his head - and describing him as a 'fool', 'insecure' and 'mentally unstable' - Dr Puri said the fighting was, according to Mr Anderson, because he'd felt his life was in danger and Mr Roberts was trying to kill him.
Quizzed about memory, and amnesia, the psychiatrist explained how memory has three stages – encoding, storage and retrieval.
"Memory can be affected at all three of these stages," he told the court. "High levels of cortisol, a stress hormone, can interfere with encoding."
Dr Puri also agreed with the prosecutor that people can make false claims of amnesia because they don't want to 'face up to what they did'.
Cross examination
In cross examination Peter Wright KC questioned why verification of the information provided by Mr Anderson was 'almost entirely absent'.
"There is a lack of any meaningful corroboration from what you were being told by this man," Mr Wright KC put to the doctor.
In response Dr Puri told jurors additional information, to corroborate what Mr Anderson had told him, would make a diagnosis 'more robust' but said he believed Mr Anderson wouldn't have known the 'clinical significance' of what he was saying in the examination.
"At each stage, if anything, he was trying to take me away from a diagnosis," he added – highlighting to the court that it was one of the lengthiest interviews he's ever done with a defendant.
Questioned about whether the Emotionally Unstable Personality Disorder would have substantially impaired Mr Anderson on the night of the fight Dr Puri said it would have been 'significant'.
In his opinion, he said, the disorder did stop Mr Anderson from 'forming rational judgement' or exercising self-control.
"Never once did he suggest to you that he 'lost it'," the prosecutor put to the doctor. "There is not a syllable uttered by him of what he actually did is there?"
Dr Puri told the jury he hadn't asked Mr Anderson specifically about what he'd done on the night as he'd read other evidence - including his police interviews - before examining him.
Adding that Mr Anderson did not have adequate coping skills, or adequate distress tolerance, he said at the time the defendant was presenting with irrational thoughts and emotions.
"When he was faced with such a stressful situation that's the only way he could have acted," he told the court: "He has reacted exactly in keeping with someone who has a personality disorder."
Trial continues
Ian Anderson denies murder.
The trial continues.