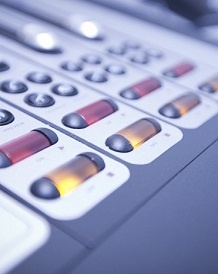 Manx Weather
Weather
Issued on Friday, 15 January 2021 at 9:30pm by Ronaldsway Met Office
Detailed forecast
Wet tonight with heavy rain and southeasterly gales for a time before the rain clears and with wind turns to the west and moderates shortly before dawn. Temperatures around 5 Celsius at first will pick up to 8 or 9 by the end of the night.
Coastal overtopping around the time of high tide (~1:15am).
A generally dry and bright day tomorrow with a fresh to strong westerly wind and temperatures around 9 Celsius.
Outlook
Rather more cloudy at times on Sunday with a chance of one or two showers, fresh to strong westerly winds and temperatures around 7 Celsius.
Sunrise
8:29am Today
Sunset
4:28pm Today
Weather forecast updated as of 15 January 2021 9:27pm
Current shipping forecast
Valid for 24 Hours
Issued on Friday, 15 January 2021 at 9:45pm by Ronaldsway Met Office
Warning
There is a GALE Warning in operation
Synopsis
A deep low developing northwest of the British Isles will push a frontal trough across the area overnight
Wind
South to southeast 6 to gale 8, veering west 5 or 6 early tomorrow
State of Sea
Rough becoming moderate tomorrow
Weather
Heavy rain for a time overnight, then mainly fair
Visibility
Good becoming moderate or poor in rain
Outlook for the following 24 hours
Wind
West 5 or 6
State of Sea
Mainly moderate
Weather
Isolated showers
Visibility
Mainly good
High water
Today 1:13am (6.5m)
Low water
Today 7:28am (1.1m)
High water
Today 1:29pm (7.1m)
Low water
Today 8:09pm (1.1m)
(heights in metres above Chart Datum)
Shipping forecast updated as of 15 January 2021 9:46pm
For further information and updates to forecasts, telephone:
Recorded Weather Forecast (updated six times each day): 0900 624 3300
Recorded Shipping Forecast (updated five times each day): 0900 624 3322
WeatherMann - speak to a Forecaster (24hrs): 0900 624 3200
Calls cost 50p per minute plus your phone company's access charge.
NOTICE: Forecasts are based on the latest data available at the time of issue but are subject to updates and changes. Always ensure that you have the most recent information. You accept all risks and responsibility for losses, damages, costs and other consequences resulting directly or indirectly from any use of this information.