"The John McGuinness of tin bath racing" - Erica Cowen (Centre)
Organiser looks ahead to World Championships
The ultimate war of attrition.
Carefully-honed athletic specimens, breakneck speeds, an infamous event which puts the Isle of Man on the global map...
No, it's not what you're thinking.
Only the bravest of souls will pit their wits against one another tomorrow, as the World Tin Bath Championships return to Castletown harbour, and an organiser of the event has given his predictions for this year's instalment.
Dave Collister says there's a clear front-runner for the women's race, but the men's category is more open: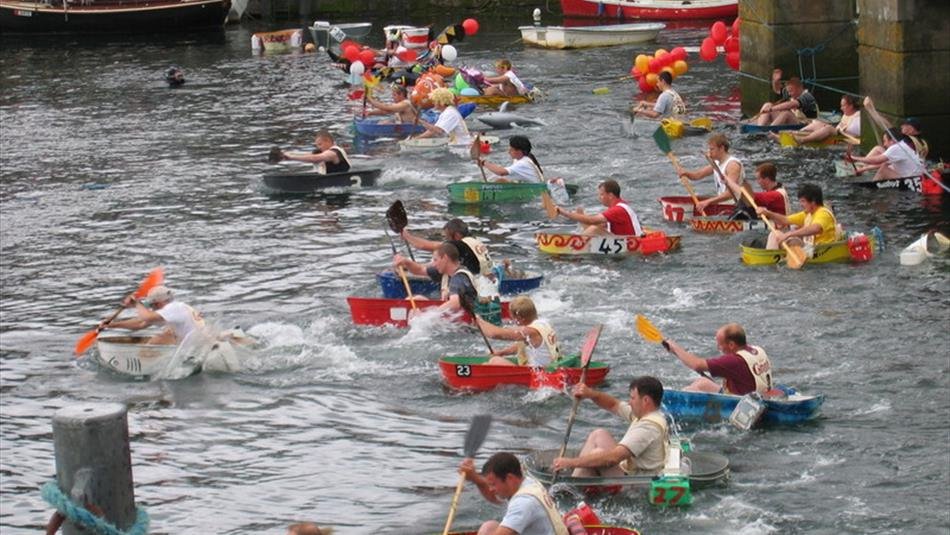 However, when Mr Collister was asked to share some of his highlights over the years, he reminisced about an incident where they tried racing something other than tin baths...
He also says some famous names have given it a go in the past - with mixed results:
This year's event takes place tomorrow (Sat 6) in Castletown harbour, from 2:30pm.
Run by the Castletown Ale Drinkers Society, it's all in aid of charity.
Sounds fun so far... but what's it all about?
And how did it come about?
Mr Collister explained all to Manx Radio: