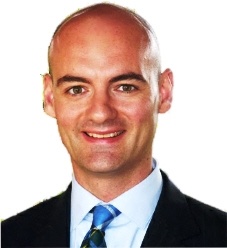 Zac Hall MHK
Internet sleuths claim similarities with 2015 Irish newspaper article
Onchan MHK Zac Hall has been accused of plagiarising a speech opposing same-sex marriage from an Irish religious newspaper.
Last year, the Irish Catholic ran an article by theologians against gay marriage as the country prepared to hold a referendum on the subject.
On Tuesday, Mr Hall was one of four MHKs to vote against same-sex marriage legislation – and gave a lengthy speech outlining his objections.
Now, however, reports on social media claim tracts of his speech and the original article are the same.
Below are the similarities, side-by-side:
| | |
| --- | --- |
| Mr Hall's speech | Irish Catholic |
| The message of the Chief Minister and those of the 'yes' side is that this Bill is about equality and whether gay relationships should be offered the same security and the same respect as those of heterosexual relationships. It is as simple as that, no more and no less. If a heterosexual citizen is allowed to marry the person he loves, then why should a homosexual person not be allowed to marry the person he loves? This argument appeals to our sense of fairness and justice, but is it really as simple as this? | The message the 'yes' side wants to convey is that the referendum is about equality – no more and no less. If a heterosexual citizen is allowed to marry the person he loves, why should a homosexual person not be allowed to marry the person he loves? This argument appeals to our sense of fairness and justice. But is it really as simple as that? |
| Equality is something we should all be passionate about. It is a basic human right and we must all cherish and promote it, yet its application does not necessarily give us the freedom to do whatever we would like. The Irish Human Rights and Equality Commission itself acknowledges that: Equality does not always mean treating everyone the same. | Equality is something we should all be passionate about. It is a basic right that we must all cherish and promote. Yet its application does not necessarily give us the freedom to do whatever we would like. Indeed, the Irish Human Rights and Equality Commission itself acknowledges that "equality does not always mean treating everyone the same. |
| As a value, equality becomes problematic if it is treated separately from other concerns and other values, as would appear to be the case in the same-sex marriage debate. In fact, it is quite mistaken to apply it apart from other fundamental principles such as truth and justice. And it also does something else at the level of conscience. An exclusive focus on equality in separation from other principles distracts us from asking in conscience the absolute critical question: can a relationship between two people of one sex, however loving, however committed, be truthfully termed a marriage? This distraction of one's conscience by appealing to equality without taking into account other values and rights, including the central issue in this debate of the rights of children to a mother and a father, is the first part of what I would term the equality trap. | As a value, equality becomes problematic if it is treated separately from other concerns and values, as would seem to be the case in the same-sex marriage debate. In fact, it is quite mistaken to apply it apart from other fundamental principles such as truth and justice. It also does something else, however, at the level of conscience. This distraction of one's conscience by appealing to 'equality' without taking into account other rights and values, including the central issue in this debate of the rights of children to a mother and a father, is the first part of the 'equality trap'. |
| The second part is that we are told this Bill is not about changing marriage but it is about sharing it, about extending it to others, and this is also profoundly untrue, in my view. For many people who are married, it is abundantly clear in each day of their married lives that the manifold distinctions between male and female define what marriage is. Allowing people of the same sex to marry requires that the traditional and natural institution of marriage is stripped of its very essence: the bonding of man and woman and the begetting and raising of children by their natural parents in a relationship of permanence and sexual exclusivity. The legal recognition of marriage as a union between a male and a female does not discriminate, but it appropriately differentiates. It is appropriate because only the union between man and woman is open to new life. To try to make marriage something else by simply repeating that it is about marriage equality numbs the engagement of our consciences, which in silence and peace tell us the truth: that we are made male and female, and we are made by a male and by a female. This is the unchanging truth upon which marriage, as the bond between a male and a female, is based. | The second part is that we are told that this referendum is not about changing marriage but about sharing it, extending it to others. This is also profoundly untrue. For many people, who are married, it is abundantly clear in each day of their married lives that the manifold distinctions between male and female define what marriage is. Allowing people of the same sex to marry requires that the traditional and natural institution of marriage is stripped of its very essence: the bonding of man and woman and the begetting and raising of children by their natural parents in a relationship of permanence and sexual exclusivity. The legal recognition of marriage as a union between male and female does not discriminate but appropriately differentiates. It is appropriate because only the union between man and woman is open to new life. To try to make marriage something else, by simply repeating that it is about, 'marriage equality', numbs the engagement of our consciences, which, in silence and peace, tell us the truth that we are made male and female, and made by a male and a female. This is the unchanging truth upon which marriage, as the bond between a male and a female, is based. |