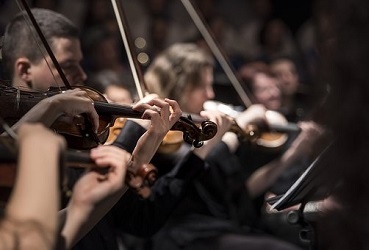 Telemann: Overture in D major 'Le podagre'. Budapest Strings, Bela Banfalvi.

Schubert: Octet, Adagio. Schubert Ensemble Budapest.

Sibelius: violin concerto, finale. Cho-Liang Lin, violin. Esa-Pekka Salonen, Philharmonia Orchestra.

George Butterworth: 'The Banks of Green Willow'. English String Orchestra, William Boughton.

Tchaikovsky: Theme and Variations from Suite no, 3 in G major. Radio Orchestra Stuttgart, Sir Neville Marriner.