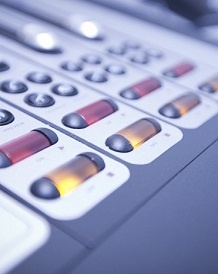 AT YOUR SERVICE - 17 JANUARY 2021
At Your Service
Subscribe to this podcast
Sunday, January 17th, 2021 - 30 minutes
Welcome to the programme that I hope will lift us up whilst we're locked down and not able to be together in our churches, chapels and community groups.
This week, I've a mix of old and new!
At the start of every new year, Methodists celebrate a covenant service. Established by the father of Methodism - John Wesley - it's an important part of the Methodist Church calendar.
But many of this year's covenant services have been affected by the closure of our churches during lockdown, so AT YOUR SERVICE this week goes back in time - to bring you extracts from a Covenant Service, recorded in the Promenade Methodist Church, Douglas FOURTEEN YEARS ago!
The service is led by the Rev'd David Shirtliff, who was minister at the Promenade Church at the time - Bible readings are by Margaret Sanders and Frank Cowin, prayers are led by Hollie Johnston and Sue Montgomery, and Jennifer Bird is the organist. It was also a very happy and lively Family Service - so listen out for the arrival of Percy the Puffin!
Whilst it has its origins in the Methodist Church, the Covenant Service has a very positive message, to carry us all through these uncertain times.
From the Covenant Service of 2007, we come to the present day, reflecting on the fact that, since the first lockdown, one in four people are now entering the word 'prayer' into internet search engines - that's a lot of people exploring something that can often be quite a challenge to talk about.
Peter Shimmin is a Lay Reader, well-known for his work in the Anglican Churches in the North of the Island. Peter and his wife Sylvia live in Andreas with their beloved dog, Jacko. On this week's programme, Peter shares some very personal thoughts and reflections on the subject of prayer.
And there's always time to feature your favourite hymns - let me know what you'd like to hear in future programmes by emailing judithley@manxradio.com