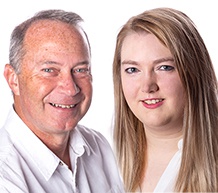 AT YOUR SERVICE - 2 AUGUST 2020
At Your Service
Subscribe to this podcast
Sunday, August 2nd, 2020 - 30 minutes
AT YOUR SERVICE today is full of stories!
Liz Babbs - who describes herself as a creative communicator - explains why it's so important for us to take time to stop and think - then invites us to be an active part of a very special story. If you'd like to discover more of Liz's Bible-based meditations, you'll find lots of information on her website - lizbabbs.com

Another set of stories takes us to the Holy Island of Lindisfarne through the words and music of singer/songwriter Andrew Lobb, author David Adam (for many years the Vicar of Holy Island) and Ray Simpson (founder of the Retreat House on Holy Island). David Adam wonders what we might learn from the story of The Wild Geese, and shares just one of many stories about Aidan, the first Bishop of Lindisfarne.

Alongside the music of Andrew Lobb, there's a setting of Psalm 42 sung and played by Gareth Moore, and Robert Grant's great hymn of praise based on Psalm 104 - O worship the King, all-glorious above - is the choice of Mrs Anne Jones who joins us from Brightlingsea, Essex.

There's also a last-minute update on Virtually Beach Mission - Port St Mary Beach Mission with a difference this year! It starts on Monday 3 August - the headquarters is, as always, Mallmore on the Promenade in Port St Mary, and the website with ALL the information for this very different year is psmbm.org.uk

Your hymn choices for At Your Service are most welcome - let me know what you'd like to hear - and if you would like me to dedicate it to someone who is listening along with you.
Email me - judithley@manxradio.com