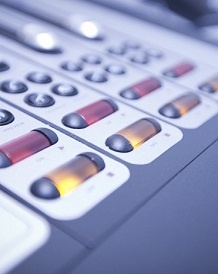 Douglas Fireworks 2016
Manx Radio are once again proud to be the media partner with a fantastic Douglas Council event.
On Saturday 5th November, Douglas will come alight with a fabulous Fireworks Display, sponsored for the sixth successive year by Celton Manx!
7.30pm will see the judging for the Best Guy competition take place, with the fireworks display at 7.45pm. Set to music, they will be fired from the beach, and the bonfire will be lit shortly afterwards - spectators are encouraged to watch the event in the vicinity of the War Memorial, where catering outlets will also be located.
The event will also provide an opportunity to raise funds for 'Sophie's Lodge', a disabled-friendly lodge at Glen Wyllin campsite in memory of Sophie Birtles, for whom the site was a much-loved spot and who died on June 9 this year from the rare and, as yet, incurable degenerative disorder Juvenile Sandhoff disease.
And, for the second time, we will be broadcasting the super soundtrack LIVE on Manx Radio, which poignantly will feature Sophie's favourite song - Firework sung by pop star Katy Perry! So if you can see the display, but aren't close enough to hear the music, get your radios on and be part of the action as we sync the soundtrack live on air with us!
Parking will be suspended from 3 until 9.30pm on Harris Promenade east side where traffic will be restricted to a single lane (southbound) between Broadway and a point opposite the northernmost end of the Marine Gardens from 6 to 9.30pm. (Free parking available in Chester Street car park).
Get down into Douglas on Saturday night, or stand by your radios and watch the display from afar, all in association with Manx Radio, sponsored by Celton Manx.