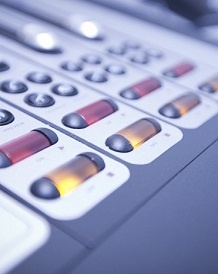 Help us make even more dreams come true!
November is a very special month for our very special charity, and we need your help to raise funds to make dreams come true.
Dream Catcher is a registered charity that provides gifts to individuals, groups and other charities in the Isle of Man. Applications can be made via the Dream Catcher website and in the past 10 years, Dream Catcher have provided in excess of £500,000 of gifts and services to the Island. Manx Radio supports Dream Catcher 100% and it is recognised as the radio stations contribution to offering the island a 'helping hand' in making dreams come true.
The month of November 2017 is 'Dream Catcher Month' and is our annual big push for raising awareness and fundraising across the Island. 2017 promises to be bigger than ever before. Some of the exciting things we have planned include;
On Saturday 18th November Chris Williams on Manx Radio will be running a music marathon! Tune in from 8.30am when he will be on air until 6am on Sunday playing your request, the more bonkers the better, all in aid of Dream Catcher! He'll join other presenters throughout the day and stay up all night for your entertainment - so let's keep him busy! To find out more and request a song for a donation, visit our Just Giving page.
If you wish to get involved either as an individual or as part of your company, please visit www.dreamcatcherappeal.im and download your fund raising packs from the link NOW! Here you will find some advice and ideas on things you can do to raise funds which can be anything from a crazy hat day at work to a fun run along the beach! The possibilities are endless... Think of what you enjoy doing and take it from there.
Your efforts help make dreams come true for local people...