ISLEXPO Returns for 2018!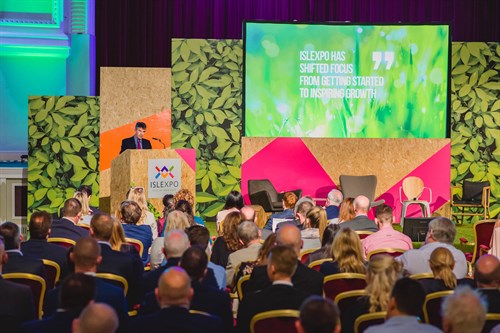 The Island's biggest and most varied business conference is back for a third year as ISLEXPO returns to the Villa Marina on the 16 May 2018.
Created in 2016 to launch the £50m Enterprise Development Scheme, ISLEXPO programme content was originally built around three core concepts aligned to the full spectrum of business support offered by the Department – start, grow and locate. The event has moved through 'starting' and 'growing' a business and now centres on the definitive theme of 'locate' to explore the many benefits of living, working and rooting a local or global business in the Isle of Man.
The 2018 event will be focussed on attracting and retaining talent, future proofing the Island's job market, export and expansion, funding and a fresh focus on local food and drink and the creative industries.
Hosted by the Department for Enterprise, ISLEXPO 2018 will be co-ordinated by local events and marketing consultants, Revel.
ISLEXPO is free to attend and registration for the event and programme content will be announced in early 2018 at www.islexpo.com