"Not just an infrastructure problem" - Hooper
Tynwald discussed what the Isle of Man's future housing strategy should look like today, sparked by a motion from Lawrie Hooper.
Specifically, the Ramsey MHK tabled a 'general debate' on the issue, meaning there was nothing to vote on or formally agree on, just the chance for members to provide contributions in an open forum.
It was coupled with a motion from former Policy and Reform Minister Chris Thomas - both of which can be seen below.
They were debated in reverse order: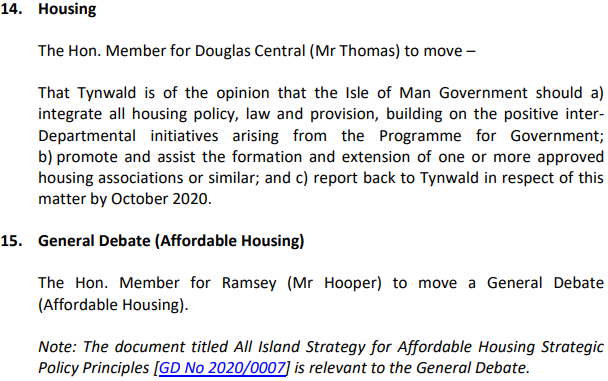 Dollin Mercer asked Mr Hooper what he was aiming to achieve by bringing that general debate to the court: