Licensed premises praised for adopting new safeguarding initiative 
Licensed premises on the Isle of Man are lending support to a new campaign designed to help people who find themselves in vulnerable situations on a night out.
The 'Ask for Angela' scheme is being rolled out across the Island to provide discrete assistance to anyone who ends up feeling unsafe or threatened.
The safety initiative was started in the UK and encourages individuals to approach staff with the code words in order to highlight that they need help.
This could include calling a taxi, alerting a friend or involving security or the police.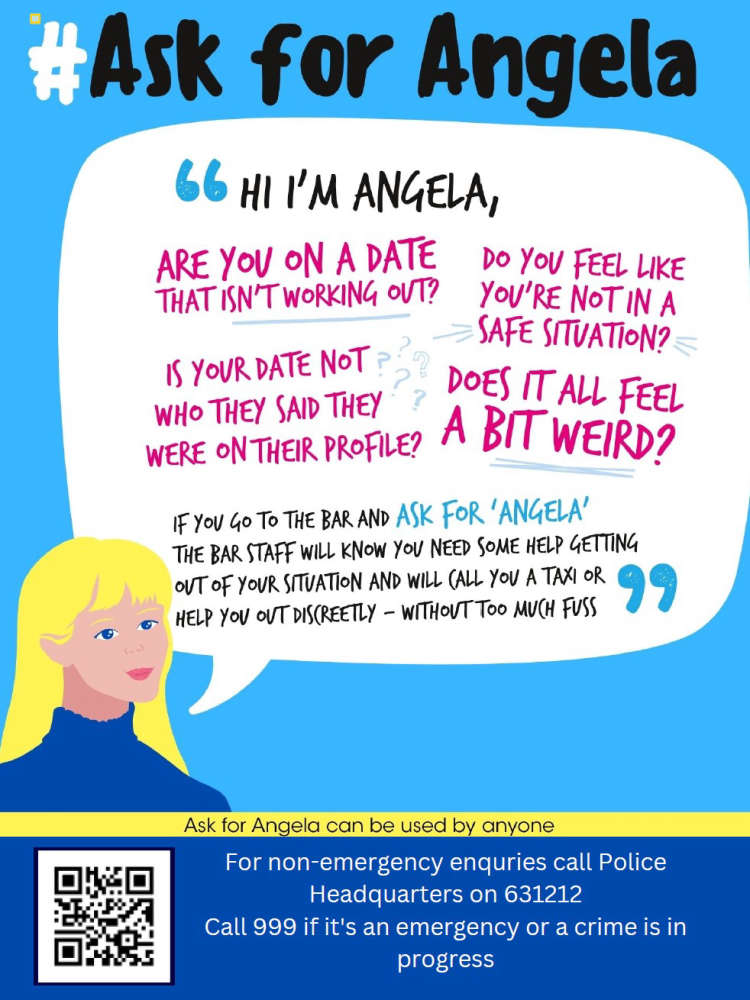 The 'Ask for Angela' initiative is being launched ahead of the Isle of Man's Adults and Children's Safeguarding Week which starts on Monday (20 November).
Sergeant Alan Shimmin, from the Isle of Man Constabulary's Alcohol Unit, told Manx Radio with the rise of online dating the campaign is particularly timely:
You can hear more from Sergeant Shimmin – and 'Ask for Angela' – by listening to this episode of NEWSCAST.