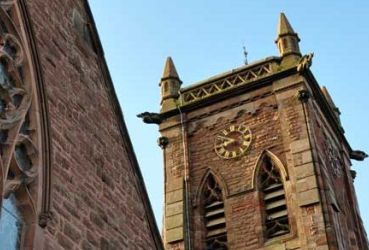 Bells will ring out from St German's Cathedral in Peel today (Saturday, May 9th).
The sounding of chimes at both the cathedral and other Island churches will reflect the joy unleashed by VE Day and the end of nearly six years of war in 1945.
Commemorations marking 70 years since the end of the Second World War were held across Europe yesterday, including last night at St John's where local D-Day veteran Hector Duff lit a beacon in a special ceremony at the War Memorial.
Ninety-five year old Mr Duff from Onchan took part in the Normandy campaign which led to the Allied Victory in Europe.
He admitted it was an emotional occasion and one he still recalls vividly: