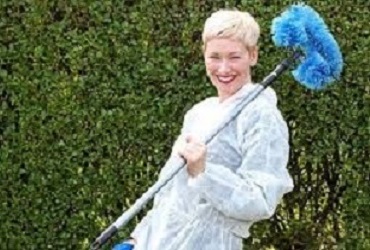 If you're a compulsive cleaner - or in need of having your home de-cluttered - the casting crew from a TV show on the Island this weekend want to hear from you!
team from Channel 4's Obsessive Compulsive Cleaners is touring towns and villages around the Island until Tuesday, looking for some star turns.
The show sees those with OCD about cleaning regimes tackle the homes of others who want order in their untidiness.
Casting producer Nikki Bray says her team is digging deep to find some great Manx characters for the show:
There's lots more information on the Obsessive Compulsive Cleaners Facebook page.