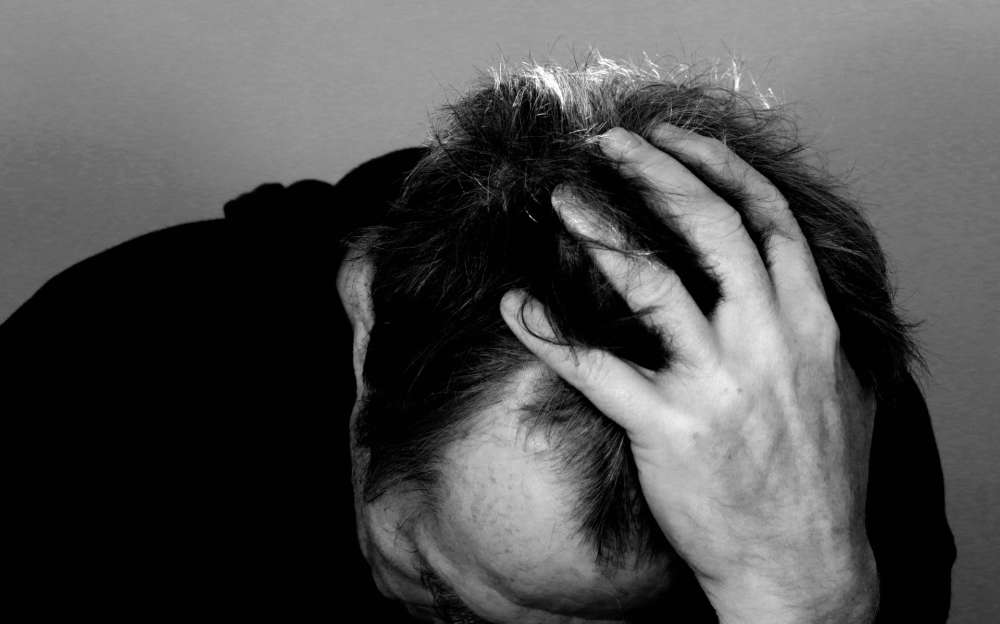 Between 2006 and 2021 there were 156 people took their own lives on the Island
Tynwald will be asked to consider a proposed Suicide Prevention Strategy for the Isle of Man which covers the next five years.
The 'Saving Lives; Ending Suicide' document from Public Health sets out a vision to make the Island a place where "people never get to the point where suicide seems like the only option".
In a statement the government says: "The strategy aims to reduce the number of suicides in the Isle of Man by building partnerships across society, providing more support to anyone experiencing a crisis, and improving training for communities, businesses and individuals to help spot when someone is struggling"
Public Health says the starting point of this strategy is that suicide is preventable. If this is the case, it says, the logical ambition for the Isle of Man is 'zero suicides'
David Higson lost his son in 2018. He now raises money for mental health charities.
Mr Higson penned the introduction to the report, saying: "Achieving zero suicides will be challenging but the loss of one life to suicide is one too many".
Speaking to Manx Radio, for Suicide Prevention Week 2022, he said the Island needs to break the stigma:
Between 2006 and 2021 there were 156 people who took their own lives on the Island.
Until 2019 the overall rate of suicide had been stable for at least 10 years. At about 10 per 100,000, the rate was statistically similar to the UK and Jersey.
But, in 2020, there were 24 deaths registered as suicide.
Some of this increase was due to a reduced number of inquests during 2019 due to the early stages of the pandemic.
It appears this trend has not continued with 2021 seeing less than the previous average.
However in the first few weeks of this year three people had already taken their own lives - something Arbory, Castletown and Malew MHK Tim Glover highlighted in the January sitting of Tynwald.
He was frustrated at the lack of action:
The document provides an insight into the causes and demographics of those who took their lives between 2006 and 2021.
Demographic data
Between 2006 and 2021 men died by suicide three times more frequently than women
The age band for men with the highest number of deaths was 40-44
For women it was 30-34
There were more deaths by suicide in middle age, with 59 per cent of all suicides occurring in the 25 years between the ages of 35 and 59
Risk factors
The five most common risk factors were mental health problems, past attempts, relationship problems, being a victim of abuse, and substance or alcohol misuse
But eight per cent had direct links to other suicides, five per cent were carers, five per cent were ex-motorcycle racers or relatives of motorcycle racers who had died whilst competing.
And in 2020, 19 per cent experienced stressors relating to the COVID 19 pandemic.
Interventions
A little over a third of people who died by suicide were open to mental health services at the time of their death.
1 in 5 of people who died by suicide saw their GP within 10 days of their death.
The most common diagnosis given was mild or moderate depression or anxiety and over a half of all those who died by suicide were on antidepressants.
Reaction
Former Tynwald member David Cretney has long been a vocal advocate for greater intervention.
He lead an inquiry on suicide and handed over a report with suggestions to Tynwald in 2019.
Following the strategy's publication Mr Cretney issued this statement to Manx Radio voiced here by Rob Pritchard:
You can listen to Siobhán Fletcher's report looking at the road that led us here, and the action plan set out in the strategy, below:
You can find the full document, which will go before Tynwald later this month, HERE.