Benji needs two hip replacements
A Manx resident has started crowdfunding to help her give her new rescue puppy a 'pain free' life.
Stacey Cleator rescued Benji - a 10-month-old mixed breed dog from North Macedonia – but soon after he arrived in the UK she noticed a 'clunking' noise when he walked.
She's since learned that her canine companion has severe hip dysplasia and needs two hip replacements - one replacement alone could cost a minimum of £5,000.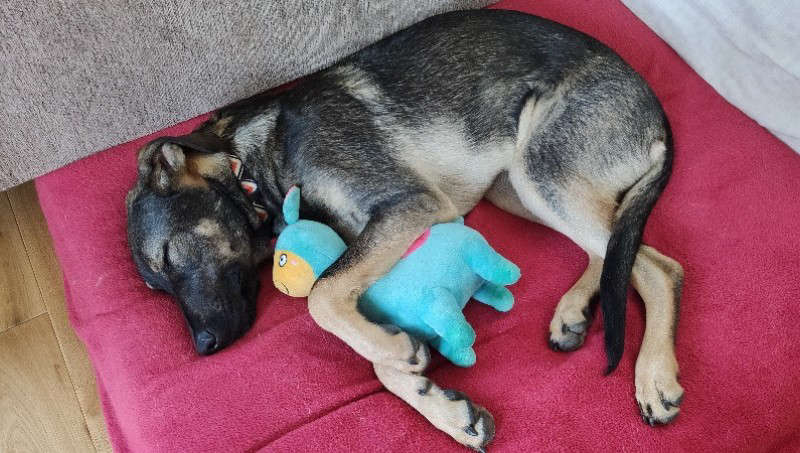 "I would like to give Benji a good life, a pain free life that all dogs deserve to have.
"He is the last to be adopted and with him being so young, without the hip replacements, he will be suffering excruciating pain for whatever life he lives.
"He looks on as the other dogs play and can only join in if they play with him while he's lying down." - Stacey Cleator
Stacey's hoping the Manx public will help support her in giving Benji the 'life he deserves.
She spoke to Chanelle Sukhoo:
More than £1,000 of the £8,000 target has already been raised - you can find more information HERE.