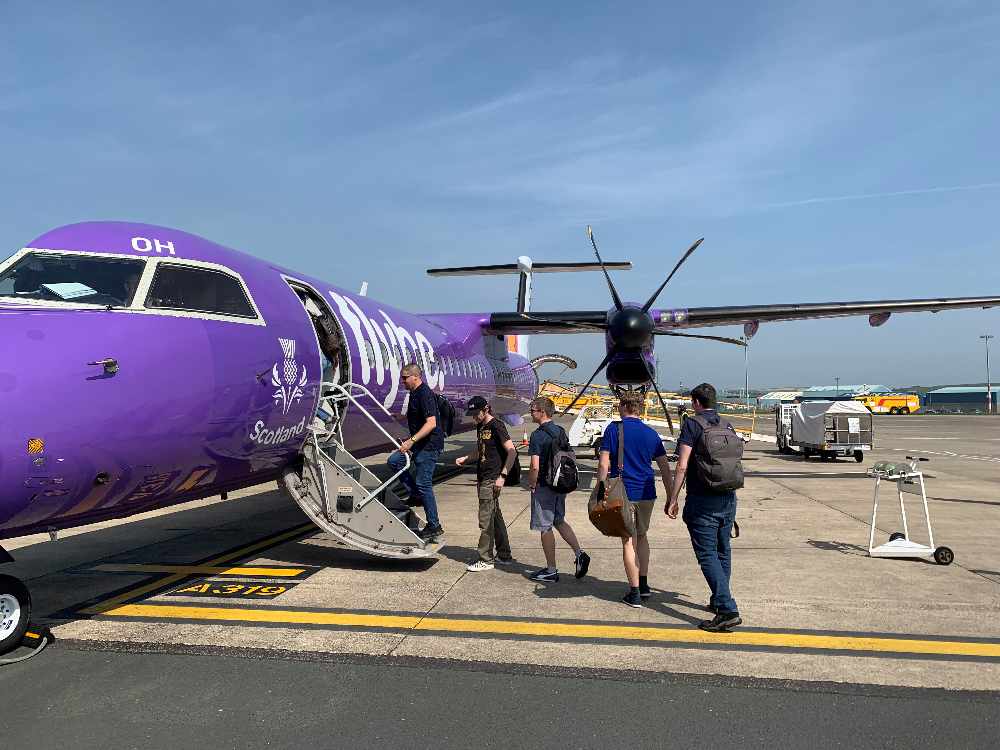 Final flight on 26 October
Flybe is to stop its service to Heathrow from the Isle of Man next month.
The flights were introduced at the start of the airline's summer programme earlier this year, with the maiden one featuring both a Manx pilot and a Manx member of the cabin crew making his first journey after qualifying.
But by May Flybe said it was 'closely monitoring demand', following reports it was axing the route.
The operator says it's to cease this London service and remove the physical base of Flybe on the Island at the same time.
The airline says it has a new commercial arrangement with Stobart Air, and will be replacing the two DeHavilland Q400 aircraft with 'more economically viable ATR 72-600s'.
As such, Flybe says the short routes to and from the Isle of Man do not 'suit' this type of aircraft.
The last flight to Heathrow will be on 26 October.
Flybe's other routes to and from the Island are continuing to operate.