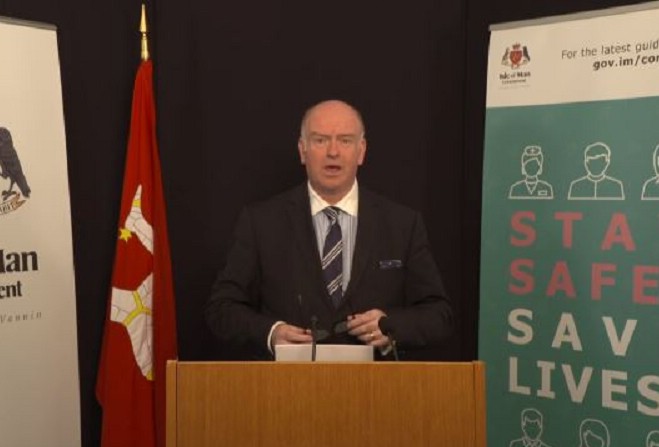 New lockdown regulations deemed 'too complex' by MHK
An MHK has called on the Council of Ministers to "give up on endlessly complex regulations, and replace them with some simple guidance."
During yesterday's sitting of Tynwald, Chris Robertshaw was critical of the series of changes which are being introduced:
Chief Minister Howard Quayle dismissed claims the changes were confusing:
Indoors, you're only allowed to invite two people from the same household into your home, and social distancing rules will not be enforced.
The other changes today include:
Camping, and campsites, can be re-introduced with social distancing and a maximum of ten people in one group allowed.

Campervans are permitted to travel across the Island.

Domestic cleaners can return to work, and libraries and auction houses can reopen.

Parents in the construction, trades and horticulture sectors - who have already been permitted to send their children to hub schools - are now able to send them to nurseries as well.
There were no further cases of Covid-19 confirmed on the Island yesterday.
The total figure therefore remains at 335, with 11 active cases - down from 15 the day before.
There have been no new cases now for three days.