Manx Utilities chairman Dr Alex Allinson by the proposed site of the new sewage treatment works in Laxey
Manx Utilities says location is right for village
Plans for a new treatment plant in Old Laxey, designed to end the pumping of raw sewage into the sea, have been met with concern by local residents.
Manx Utilities (MU) wants to replace the holding tank at the eastern end of the village harbour, by the former holiday chalets, with a modern facility to treat and screen waste.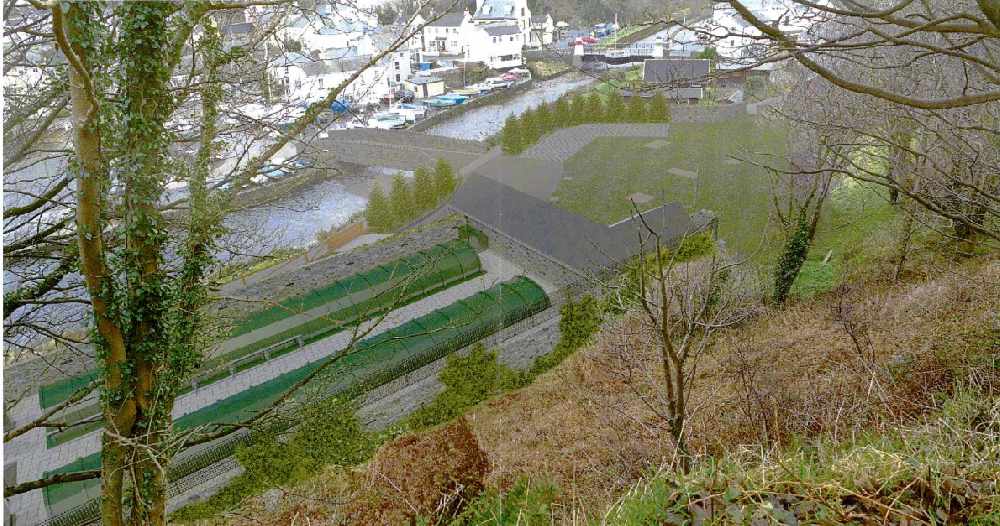 Treated effluent from the sewage farm will be discharged into the sea, but will meet 2006 bathing water quality standards set by the EU, according to MU chairman Dr Alex Allinson.
The plant itself would consist of two 'integrated rotating biological contractors', an underground pumping station, buildings for screening, and UV treatment.
A new bridge is also needed to allow tankers to access the site from Monday to Friday.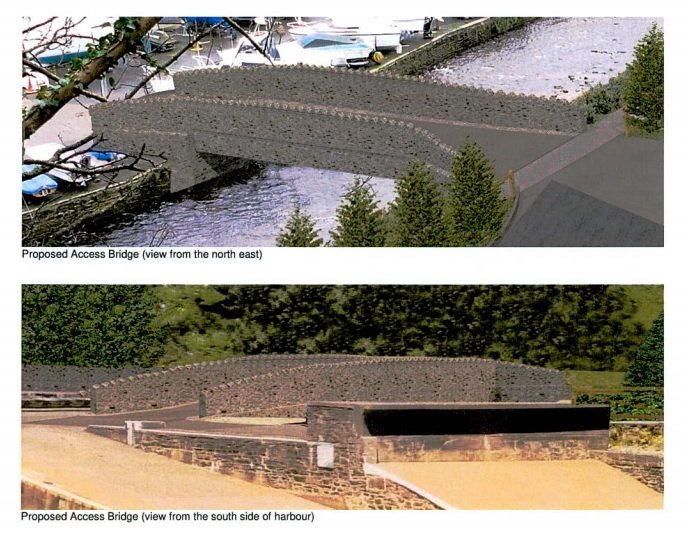 The plant is estimated to cost 'several million pounds', but Dr Allinson says he can't divulge an exact figure without compromising any future tender process.
He spoke to Local Democracy Reporter Ewan Gawne at the site:
It's understood the cost of building the facility will be paid via the £23.5 million budget set aside to provide new sewerage infrastructure in Laxey, Peel and Baldrine.
Members of the Best for Laxey protest group say the location, know as the Cairns site, is 'totally inappropriate'.
They're worried about the visual impact and potential for smells, whilst many do not want to see tankers driving out of the village up Minorca Hill, close to Laxey school.
Other concerns include the impact on tourism, effect on local businesses, and fear a new bridge could be at risk during major flooding.
Residents are questioning why similar plants have been built well outside populated areas, whilst the intended Laxey facility is 'right in the middle of the village'.
As an alternative, the group wants Manx Utilities to pump the village's sewage to the central treatment facility at Meary Veg in Santon by connecting it to IRIS infrastructure.
Best for Laxey says raw sewage at Garwick bay could also be collected en route as part of this solution.
Ewan met with members of the group who explained their concerns:
Dr Allinson says Manx Utilities ruled out this proposal due the 'cost, and severe disruption' required to make it happen, and asserts his belief the proposed plant is the 'best scheme'.
Garff MHK Daphne Caine says she's not comfortable it's the right scheme for the village, echoing the concern of residents:
On 3 March from 7pm in the Pavilion at the Laxey Glen Gardens, a public meeting will be held to allow villagers the chance to discuss the issue.
It was arranged by Garff Commissioners, and will be chaired by Jamie Smith, who's the local authority chairman.