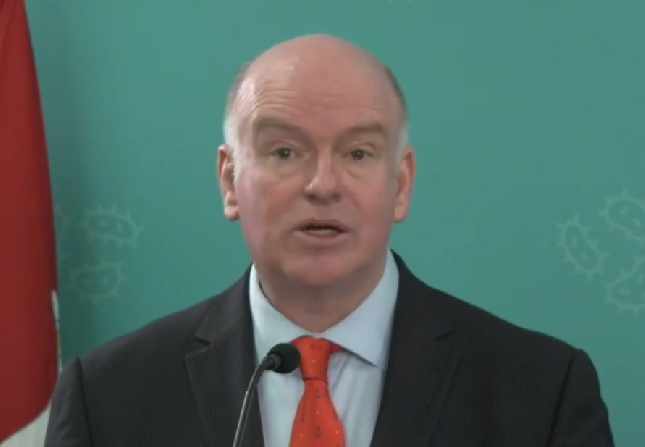 Changes to come in after midnight on Wednesday
Government has announced the Island will go into lockdown from midnight on Wednesday night.
Chief Minister announced the 'hard and fast, circuit break approach' today after seven new Covid cases were identified.
Here's all the new developments:
- Two metre social distancing must be followed outside the home.
- No gathering or mixing with anyone who is not a member of your own household.
- Exercise is allowed once a day, with no time limit, but it must be alone, or with members of your own household. You must also avoid crowded areas.
- Schools and nurseries will be closed, as the hub system is reintroduced for the children of key workers and vulnerable children. It's expected this will be in place by Thursday and 'certainly by the end of this week'.
- Headteachers will be in touch immediately, and attendance will not be compulsory.
- Weddings and collective worship will not be able to take place.
- Funerals may take place indoors and outdoors, but only with a maximum of ten people present, all of who must distance and wear face coverings.
- All those who can work from home must do so by Thursday. Employers are asked to do everything they can to facilitate this. Skeleton teams on site will be permitted to provide core services, but this must be 'kept to an absolute minimum.'
- The construction sector will only be allowed to carry out emergency work or essential repairs.
- The manufacturing sector can only continue to work if social distancing and other measures can be put in place.
- Hospitality venues will have to close 'as soon as possible', and no later than the lockdown deadline just after midnight on Wednesday. This includes all licensed premises, cafes, restaurants, bars, pubs and clubs.
- The exception will be for delivery and takeaway food.
- All non-essential shops, including lifestyle business, will have to close at the same time
- Food shops and pharmacies will remain open, and for the moment, hardware and garden centres can remain open.
- All indoor leisure facilities will close, including gyms and swimming pools.
- Government support schemes like salary support and MERA will be 'switched back on'.
- Patient transfers will continue as normal.
- There will be no all-Island speed limit at this time.
- Taxi drivers are being asked not to pick people up unless they're wearing a facemask.
- Those who shielded during the last lockdown or are at 'significant clinical risk' are being urged to shield for a week. This will be reviewed in seven days.
- All care homes have been asked to stop visits with immediate effect for the same timeframe.
- Borders will return to level 5, with travel discouraged.
- A new three test regime will face those returning once the lockdown has entered force. A test on day one, day six or seven, and one on day 13 of their self-isolation. Each test will cost £50.
- Those who don't want to pay will have to self-isolate for 21 days, and the fee doesn't apply to patient transfers.