Social distancing must be observed by customers and staff
Many shops across the Island will open their doors to customers today for the first time in months, as part of an easing of government's coronavirus restrictions.
High street businesses like charity shops, bookstores and other retail outlets are now allowed to trade on-site, provided they can meet the latest safety guidelines.
Police will be monitoring queues and social distancing in the Island's town and villages as non-essential shops re-open.
Everyone must still remain two metres apart, and stores must have adequate cleaning is in place.
For some, this may mean the public has to queue outside before heading into the shop.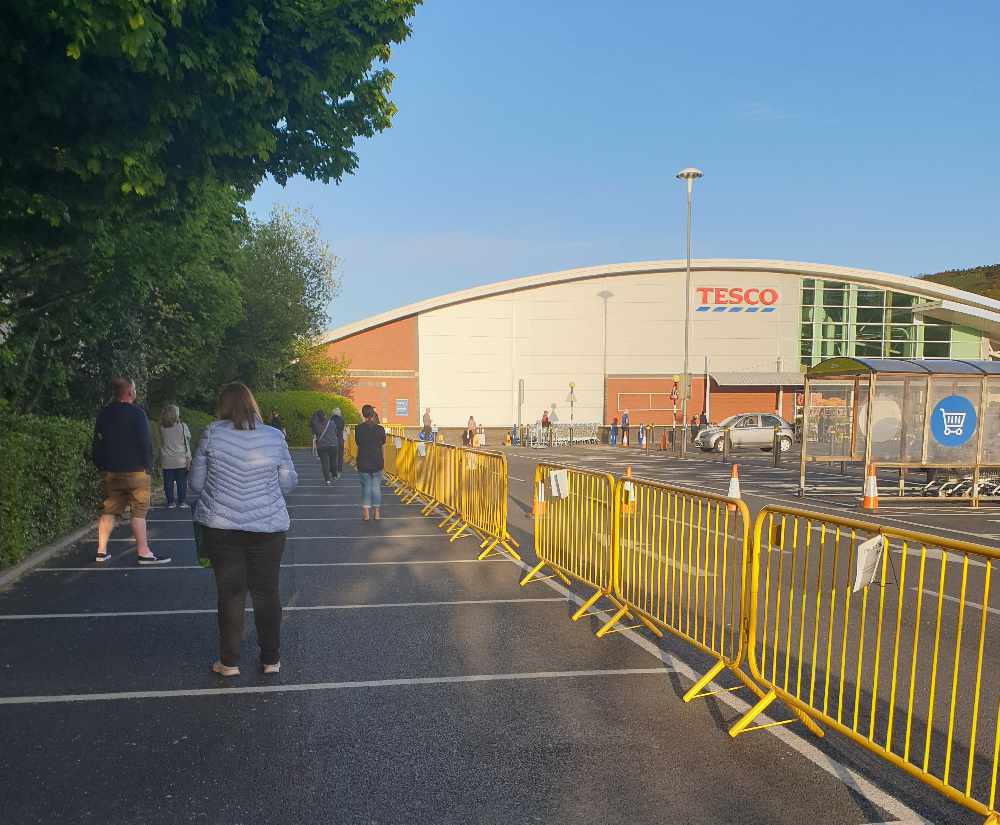 However, Chamber of Commerce retail lead Andy Corrie says this has to be done safely:
You can hear more from Mr Corrie's interview with Manx Radio's Sian Cowper below:
In order to help customers stay safe while maintaining social distancing, Parliament Street in Ramsey will be closing to vehicles later this morning.
Ramsey Town Commissioners is introducing a daily closure between 10am and 4pm, except on Sundays, to give more space to pedestrians on the town's main shopping street.
The local authority is also due to publish details about parking changes to assist local retailers and shoppers.
In other changes, workers in the construction, trades and horticulture sectors can now send their children to the 'hub schools'.
However, parents are asked to plan this in advance by contacting headteachers.
Thank you @IOMNasuwt @ASCL_UK @NEUnion @NAHTnews @unisontheunion @IOMProspect for meeting with Public Health this week to discuss how we can make our schools safer. As children start to return the health and wellbeing of them and all staff is the top priority. pic.twitter.com/LNMN5UrsDh

— Dr Alex Allinson (@allinson_alex) May 15, 2020
Meanwhile, the Island's property market is set to resume, as government has also allowed this sector return to work.
Chief Minister Howard Quayle says estate agents can return to work and people can view properties.
However, he says a range of restrictions must be observed:
Meanwhile, government is expected to make an announcement on the restart of non-essential health services later today, along with an update on the restrictions to gatherings.