Emergency services promoting location finding service
People are being urged to download a potentially life-saving App which could help locate them in an emergency.
Isle of Man Fire and Rescue Service wants more residents to use what3words.
The app uses GPS to divide areas of land into three-by-three meter squares giving them individual tag lines made up of three words.
It's used by more than 85% of emergency services in the UK.
Firefighter Richard Little and Station Officer David Dallimore say it's already proved its worth on-Island: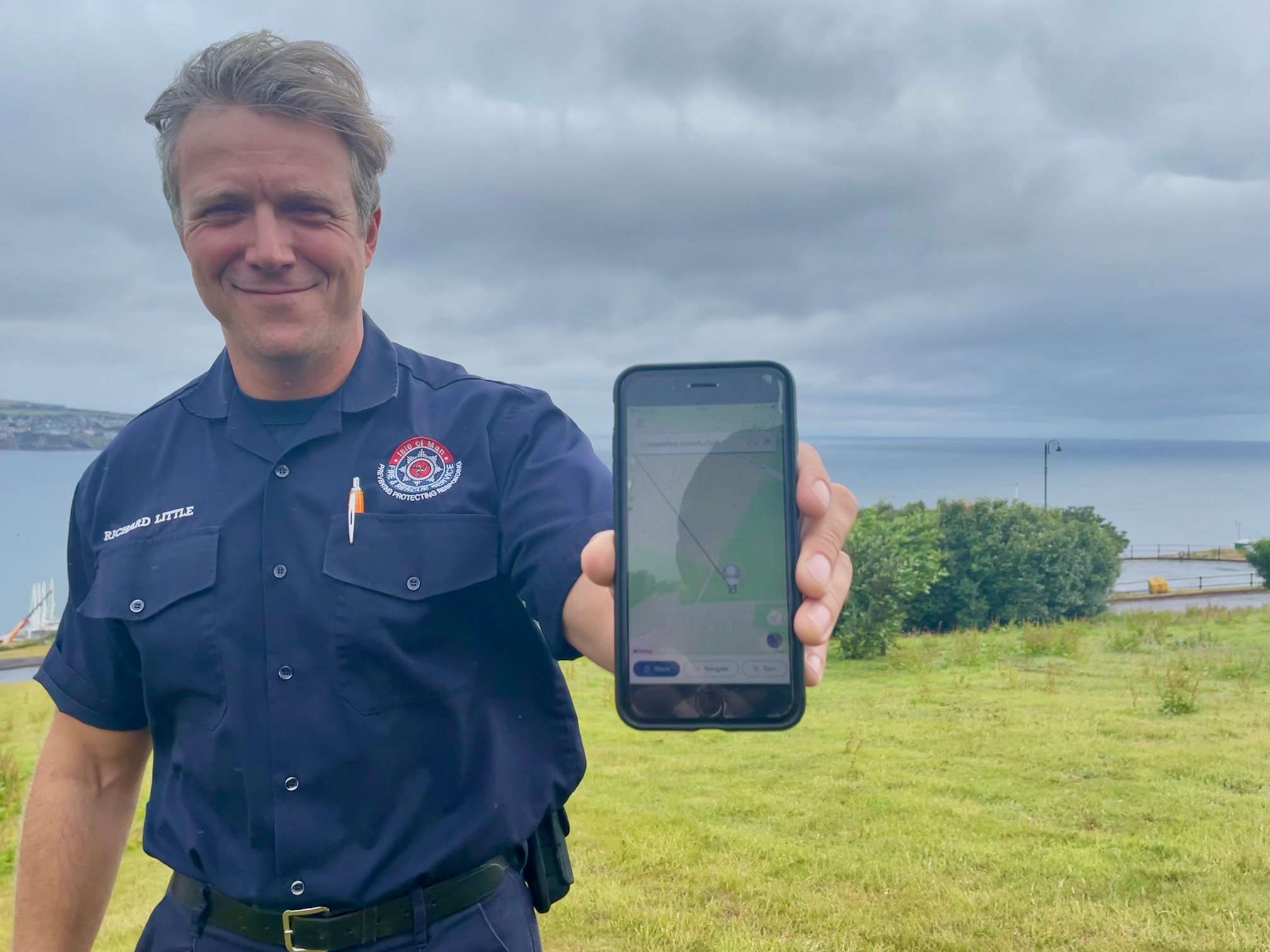 Firefighter Richard Little on Douglas Head - the app showed two areas outside Manx Radio's Broadcasting House as 'Waddled.Insect.Chef.' and 'Sugar.Crops.Chins.'