Drive to increase number of economically active people
Plans have been unveiled to grow the Isle of Man's population to 100,000 in the next 15 years.
It's one of the objectives set out in a new economic strategy unveiled today by the chief minister.
Alfred Cannan says the Island has reached a point where it must 'evolve again' in order to create longer term economic success.
Government claims there are 'significant demographic challenges' which pose a threat to the sustainability of public services.
Economic analysis shows the ageing population will bring 'huge challenges' relating to the funding of those services – particularly healthcare – and an increasing tax burden which falls on the economically active population.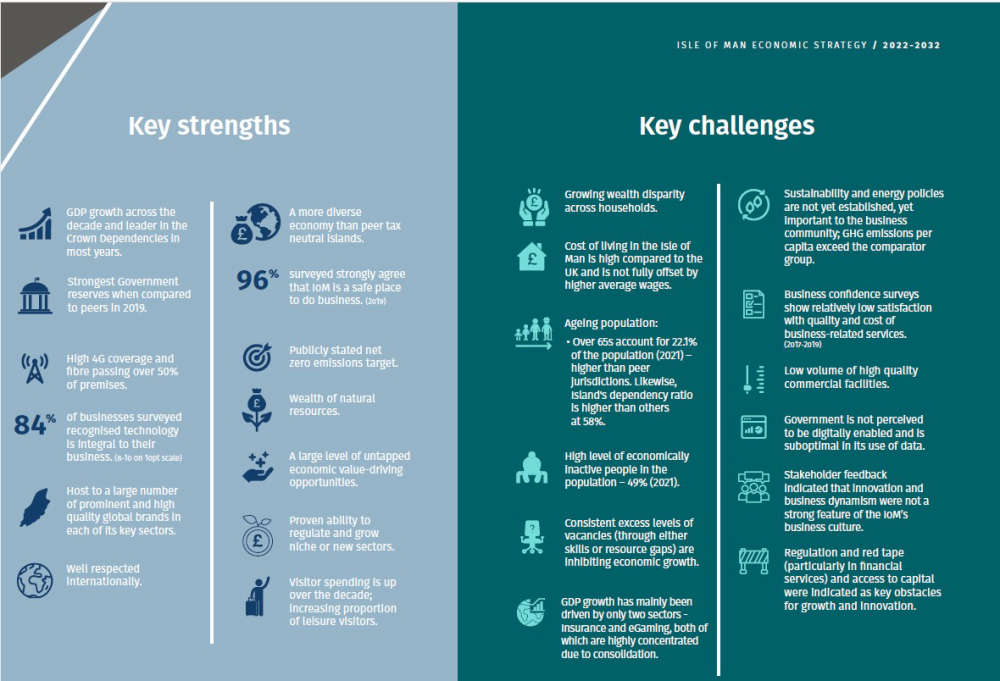 "If we do not address critical challenges facing the Island in terms of our demographics, finances and public services we run a substantial risk of gradual decline which would create significant uncertainty." – Alfred Cannan
The research found the Island's current offering is particularly attractive when it comes to inward migration of individuals who are not economically active – there are currently no controls to stop this.
Data collected in the 2021 census showed the Isle of Man had a resident population of 84,000.
Government says it will use incentives and 'disincentives' to achieve targeted and sustainable population growth of around 1,000 people each year for the next 15 years.
This includes work to 'readjust' the Island's offering to target new, younger workers and families whilst also encouraging young people to stay and build futures on the Island.
The economic plan sets out how government will actively incentivise people by ensuring there is:
Suitable and affordable housing
Career opportunities and well-paid graduate jobs
Leisure infrastructure and more things to do
Disincentives for those who are not economically active could include:
Health insurance requirements
Minimum levels of savings
Access to property markets
You can find the draft 'Our Island, Our Future: Isle of Man Economic Strategy' HERE.