Cuckoo Wrasse by Tony Glen
Public given chance to learn about Manx marine life protection
The public have the chance to get a glimspe under the waves and see how the Island plays its part in ocean conservation.
On Sunday, Douglas Library is playing host to a Manx sea life roadshow.
Along with underwater videos and a virtual dive survey, it will feature the role of the marine nature reserves in Douglas Bay and Little Ness.
The environment department, Manx Wildlife Trust and other local organisations will be on hand to talk all things whale, dolphin, seals and seabirds.
One of the organisers of the event is Dr Peter Duncan, the government's Senior Marine Biodiversity Officer.
The event is free to the public with doors opening at 13.30 at the Henry Bloom Noble Library.
In September 2018, ten zones around the Island's coastline territorial waters were designated as Marine Nature Reserves.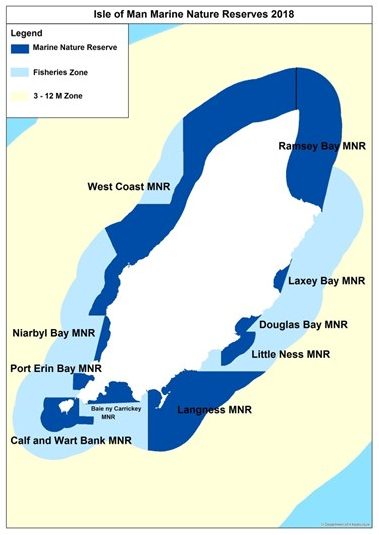 It brought the Isle of Man in line with the UN convention on biodiversity to ensure that 10% of its territorial waters are protected by 2020.
To hear more from Dr Duncan, you can listen to the Mann And The Wild Marine podcast for Manx Radio's Perspective programme.