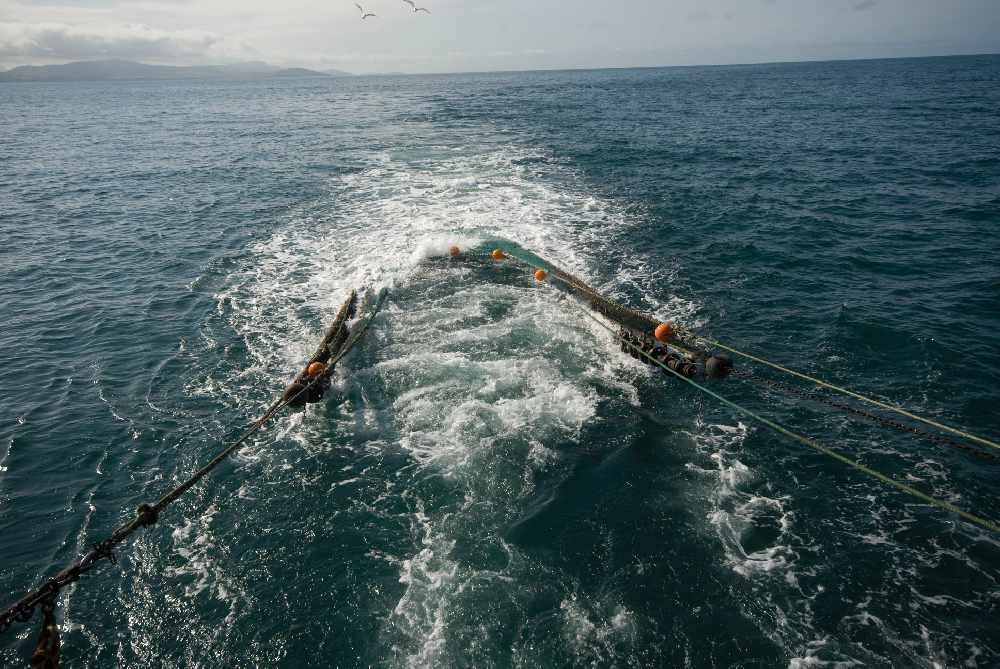 A queenie fishing trawl (credit: Simon Park)
Reduction in quotas aims to ensure long-term future for industry
A Peel MHK says the 'vital' industry of queen scallop fishing, both in the town and Island-wide, must be saved in the long term:
Ray Harmer was speaking after the announcement queen scallop stocks in Manx waters are at their lowest level since 1993, causing the Department of Environment, Food and Agriculture to reduce quotas by a further 40% this season.
The total allowable catch of the delicacy will be 476 tonnes from 1 July.
Officers say this is to ensure the sustainability of the scallops, and to allow time for over-exhausted ground to recover.