The story behind Tynwald Day 'Manannan'
There was a notable guest at this year's Tynwald Day ceremony.
To the west of Tynwald Hill, campaigners erected a 14-foot statue of Manannan, a mythical Celtic sea god.
It was a demonstration by newly-formed 'Ree-Vannin'.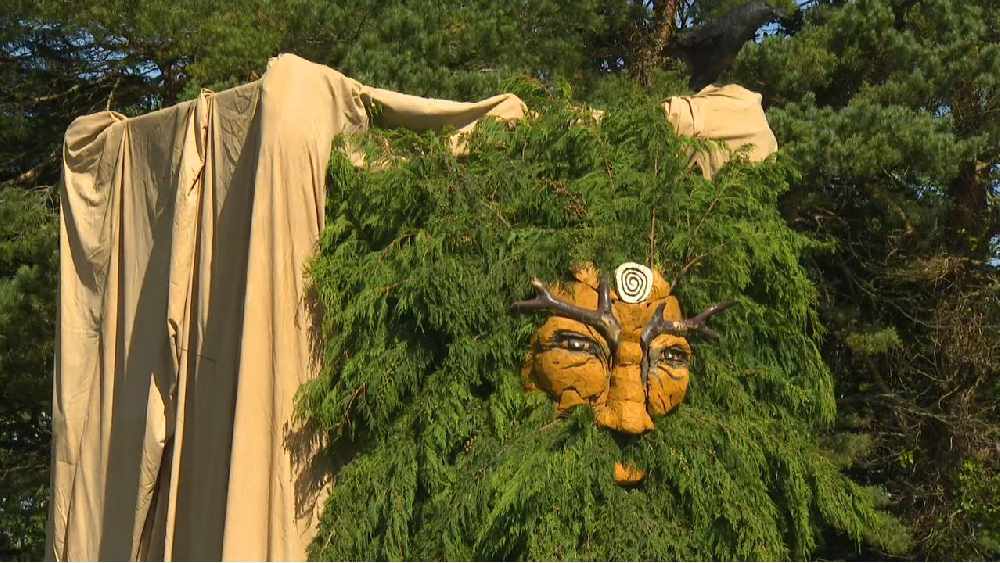 Ree-Vannin describes itself as:
"A group to unify the people of the Isle of Man in one cause: to reform Tynwald."
"The institution of Tynwald is corrupted."
"We are fighting for a reformed government which has the ability to deal with the issues on the Isle of Man and make decisions with the people."
"This can be achieved by claiming sovereignty to prevent external institutions from determining our everyday life and future."
One of the people behind the group is Ian-James Clanton, who goes by 'HM the Sole', and is the self-styled 'King of Moraceae'.
Dollin Mercer caught up with him beside the statue on Tynwald Day: