Two groups to perform over two weekends
There's a chance to see 'Ny Guillyn Baney', or the 'White Boys' play on high streets across the Island over the next two weekends.
It's an old Manx Christmas tradition - which nearly died out, but is being revived - where groups of lads dressed in white go out and perform for beer money.
It's a sort of folk theatre, or flash-mob-type show, which dates back to at least the 1830s if not before.
Phil Gawne is from local charity Mooinjer Veggey, which has organised one of the two groups performing this year.
He's been telling Tim Glover more about the 'White Boys':
The Mooinjey Veggey group are touring the Island tomorrow, with another team performing next Saturday.
You can see a rough schedule of the performance times and venues below: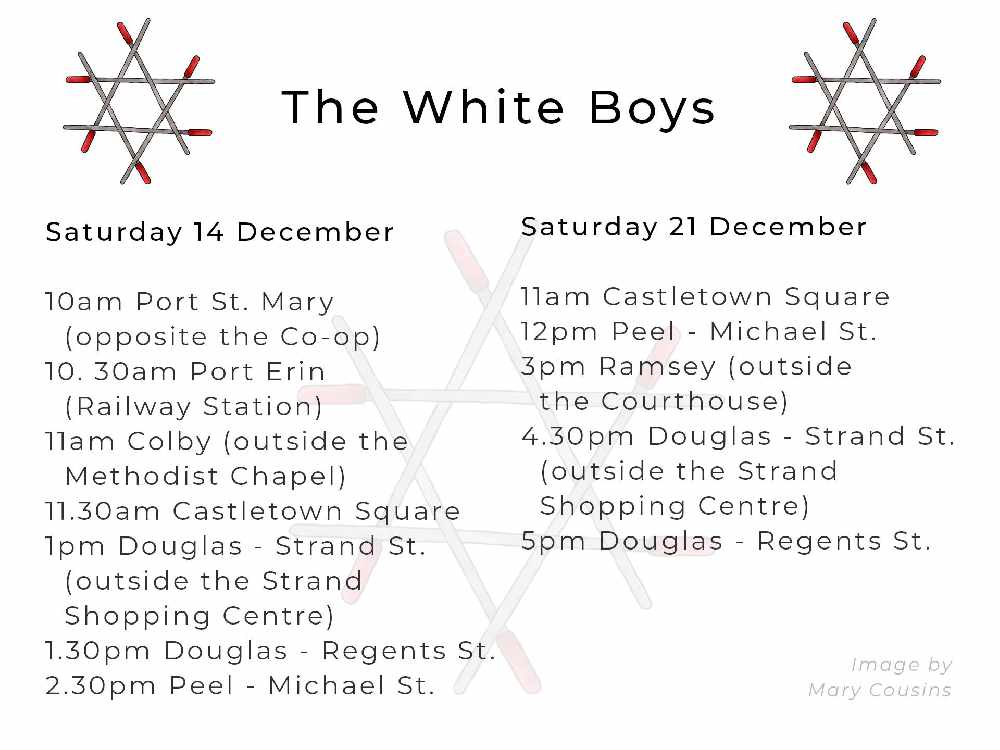 Below is a shot of Saturday's performance in Colby: