Vote to be held in November after amendment defeated
The MHK, who is demanding greater independence for any body looking into Tynwald members pay, says it could come from off-Island:
Julie Edge had questioned the depth of perceived independence of the original panel, whose suggestions for a new pay structure have been debated by Tynwald.
Her amendment (see below) was voted down after a lengthy debate on changes suggested by an independent panel, including past Chief Minister, Sir Miles Walker.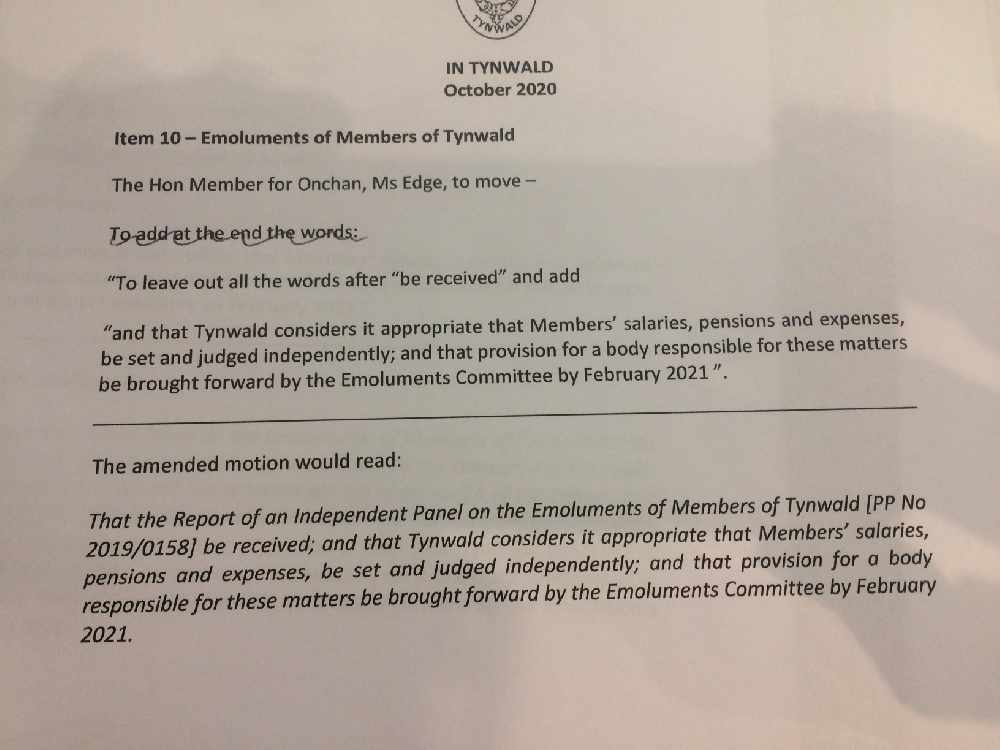 It will now be put to a combined vote next month.
Ramsey MHK Lawrie Hooper says the return of the health minister, who was absent from the Court yesterday, could swing the balance: