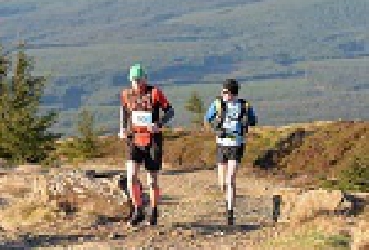 Local endurance athletes Ben Scott and Brandon Ellis were in the UK at the weekend for the Keilder Ultra Trail Race.
Ben was down to do the 100km distance and Brandon was doing the 50km, his first attempt at an ultramarathon (although he has 2 Ironman finishes to his name).
They arrived on Saturday (April 25) and pitched their tents in the trees at the Hawkhirst Activity Centre where the race was based.
The course was around Kielder Water, with a couple of extra loops around the fells for the longer distances.
Ben says the race was beautiful and brutal in equal measure.
The terrain was incredibly hard going, with much of the fell sections being boggy marshland that tried to suck Ben's shoes off with each step.
The 100km turned out to be a lonely affair as he settled into second place in the first mile and stayed there to the finish without seeing another runner who was doing that distance.
Heading towards the finish, he charged in and collapsed over the line in 11:41:03.
The time was quicker than last years' winner (by a few seconds) but some 57 minutes behind Mick Clifford, who took the race by storm this year and finished in 10:44:20.
Glen McGowan was 3rd in 13:05:20.
Brandon ran a solid race despite, like Ben, finding the going underfoot really hard.
He finished the 50km race in 5:59:09, earning him 33rd place.