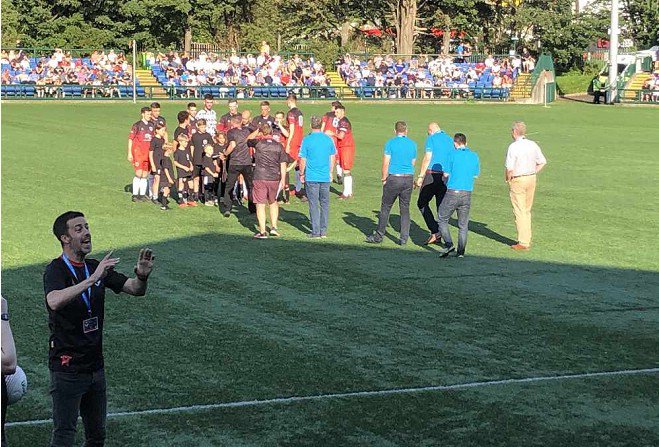 McVey penalty enough to beat Guernsey
It was a winning start for FC Isle of Man.
Playing their inaugural match against Guernsey, a first half penalty by Jack McVey proved to be the winner.
The contest was played in front of a sell out crowd at The Bowl.
The home side created more chances than their opponents but couldn't find a second goal.
Tim Glover caught up with FC IoM Manager Chris Bass after the game:
Guernsey FC Manager Tony Vance reflected on the loss and what the match means for Island footballers: