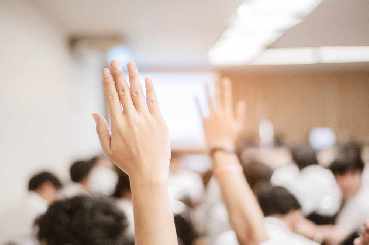 This programme has been broadcast. You can listen to it as a podcast here.
On Perspective this week, the education department's response to our freedom of information request has revealed language learning on the Island is at an all time low.
We explore the potential reasons why Manx students seem to be turning their noses up to foreign languages.
Is it too difficult a subject? Is communicating easier now with technology in the palm of our hand? Or is it just simply not a priority in Manx education policy?
Some schools say they're doing something about it, others don't need to.
From 12, Sunday 14 April, we're hosting a panel of language teachers, learners and linguists:
Emma Humphrey founder of private foreign language tuition Conversa.
The Island's La Jolly Ronde franchisee Stephanie Kelsey, who teaches french to preschool and primary school children.
Also, Daphne Caine MHK for Garff will be accompanying Manx-born Eleanor Radcliffe, who did her growing up in Luxembourg speaking four languages.
And after the 1 o'clock news, we'll be joined by the Manx Bard and teacher at Bunscoill Ghaelgagh, Annie Kissack, and Spanish teacher at St. Ninian's, Ann McCusker.
We'll also be hearing from Headteacher at Ramsey Grammar School, Annette Baker, and Head of Languages Lorna Rousseau, as well as the Principal from King William's College, Joss Buchanan, on why they think language learning is important.
And as ever, get in on the conversation by using #MRPerspective on social media, emailing studio@manxradio.com or you can text us on 166 177.