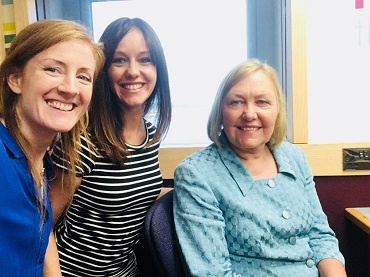 We dedicated today's programme to talking all about birth, as we spent the hour in the company of the Isle of Man's Head Of Midwifery Frances Jones. She answered a number of questions about birth and midwifery from our listeners, talked about her ambitions and hopes for the future for the Island's services including setting up a Maternity Voices Partnership and working to improve breastfeeding rates.
We also heard from listener Lucy, who shared her own experience dealing with the condition known as C-Section grief, which understandably led to a number of other stories and comments from listeners who shared their own thoughts and personal experiences.
Some helpful Links: Birth Trauma Association
If you missed any part of the programme you can listen again at this link for the next 7 days.