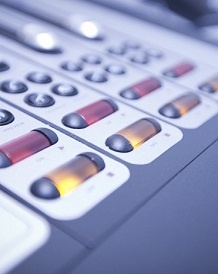 Shiaght Laa 9th February 2023
Shiaght Laa
Thursday, February 9th, 2023 - 25 minutes
We join the ceremony for the investiture of Shiaght Laa presenter, Fiona McArdle, as Reih Bleeaney Vanannan, the Island's highest cultural award. We hear from Breesha Maddrell, Director of Culture Vannin, and briefly from the Culture Vannin Chairman, Chris Thomas MHK, before we hear from Fiona herself. Moylley as soylley da Fiona McArdle, RBV!
In association with a piano recital by George Todica, Pip Rolfe of the Erin Arts Centre has organized a masterclass earlier in the day in which George Todica will talk about his repertoire and his experience as a leading young professional musician.
Monday 13th February is the deadline for entries to Aundyryn Kiaull Theay Vannin, the Manx Folk Awards, and we hear about that from Jo Callister of the Department of Education, Sport and Culture and from Chloe Woolley of Culture Vannin.
Subscribe to this podcast