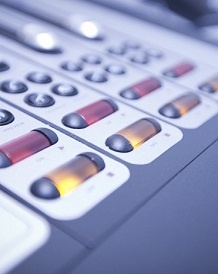 Jurby
Jurby (5 seats)

2021 results;
54 - Simon Bampton
135 - Kelly Charman (ELECTED)
89 - Danielle Crowe
13 - Nicholas Crowe
112 - Darren Hope (ELECTED)
133 - Louise Kennedy (ELECTED)
116 - Sarah-Jayne Melvin (ELECTED)
98 - John Pickles
134 - Lee Quaggin (ELECTED)
Turnout: 41%
Election details: The polling station was at Jurby Parish Hall, where the count was held. Steven Bevan is the returning officer.
2021/2022 Rate (pence in £)
Jurby is 119 pence in the £ and 273 Private Households as at the 2016 Census.
Northern Parishes Refuse Collection Board: Fixed charge per dwelling of £48.
Seats available: 5
The Parish: Jurby Parish, in the north west of the Island, plays host to the village of Jurby, the Isle of Man Prison, and the Jurby Airfield.
The Authority: Jurby Commissioners is responsible for providing a range of local services, including being part of the shared Northern Civic Amenity site, the Ramsey & Northern Districts Housing committee, and the Northern Local Authority Swimming Pool board
2016 election history: The 2016 election went uncontested.