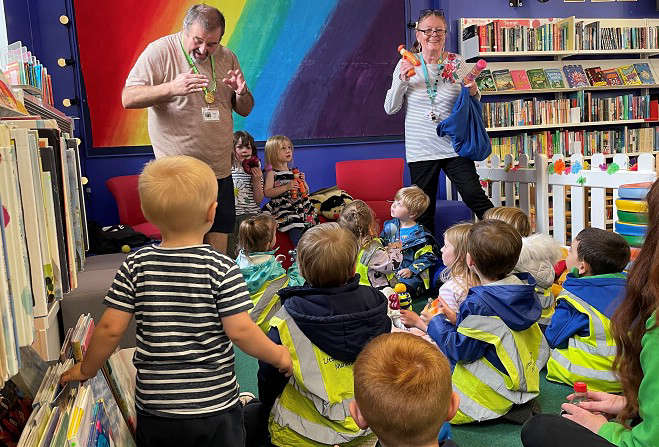 Funded the summer reading scheme
PwC Isle of Man says it's proud to have funded a summer scheme which encourages children to develop their reading skills.
The support means the Family Library has been able to offer the holiday project - which challenges youngsters to read six books - for free.
The future of the facility is currently under threat as it works to secure funding which will allow it to continue.
Library manager Sue Jolly said: "The reading challenge is immensely popular each year.
"We get great joy creating a safe and social environment and seeing the children develop their reading skills throughout the summer."
Paul Jones is a partner at PwC and said: "The Family Library is a brilliant place for children and their grown-ups to enjoy reading and activities together throughout the whole year.
"We're proud to support the reading scheme, giving children the opportunity to continue with their reading, writing and creativity throughout the summer."