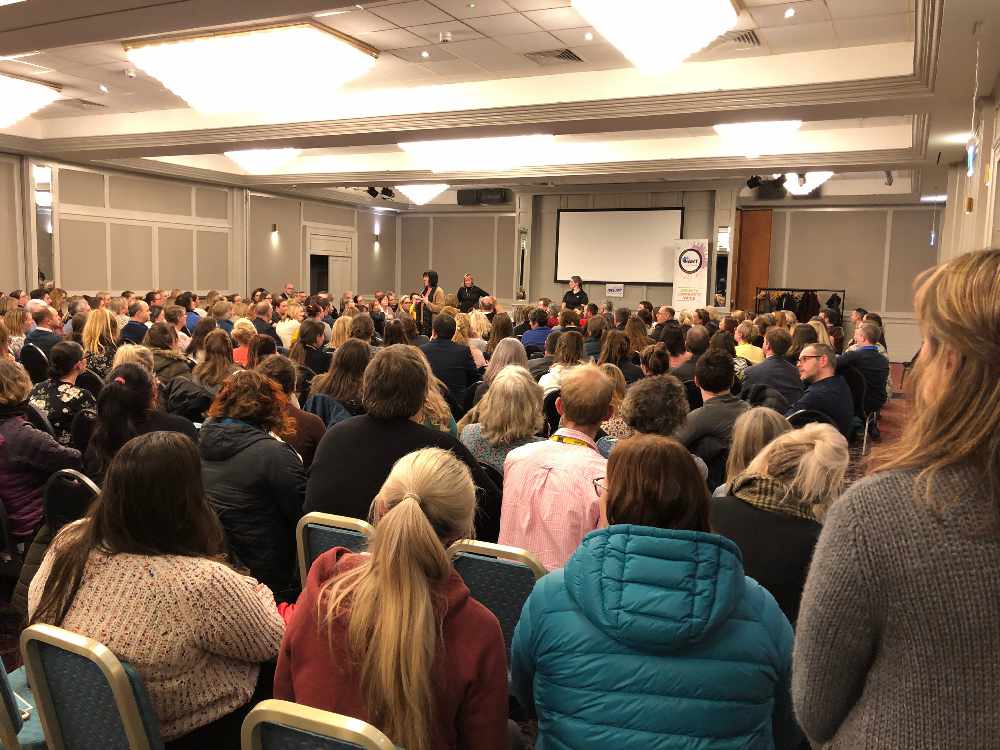 Education department and National Education Union reach agreement
A deal to end the pay dispute between the biggest teachers union and the Island's education bosses has been agreed in principle.
The National Education Union and the Department of Education, Sport and Culture reached an agreement which could mean Manx teachers are paid on the same scale as those in the London Fringe Area, regardless of grade.
The National Association of Head Teachers has described the decision as a "cheap attempt to divide education unions".

However, if the proposed deal is accepted by the NEU's members, the changes will come in on 1 September.

It will also see the two lowest pay scales removed, meaning new teachers will have a starting salary of around £30,000 - a rise of almost £6,000.

The NEU says this is an historic achievement.
It has sent an email to all of its members, which has been shown to Manx Radio. It says the decision follows an "afternoon of very positive and productive talks" and the agreement in principle consists of the following:
Three other unions have been balloting members over potential strike action due to concerns over pay and terms.

Manx Radio has contacted the DESC for further comment.
The National Association of Head Teachers' National Secretary Rob Kelsall, who spoke to education bosses yesterday, says the announcement comes as a big surprise:


General secretary of the NAHT, Paul Whiteman, told us in a statement:

"We are surprised that the minister believes a deal can be struck with one union outside of the established negotiating machinery.
"This tends to suggest that there are amateurs playing with the future of children's lives. An agreement that ensures the whole the profession receives a proper settlement is needed.
"I have no doubt that the members of the NAHT and our sister unions the NASUWT and ASCL will see this for what it is, a cheap attempt to divide and rule. Our ballot results calling for action will be clear an unambiguous.
"The electors of the Isle of man know how important education is. Its time for the politicians to stop playing games and come to the same conclusion. Step up and support hard working educators properly".