Pupils from five Manx secondary school to receive results tomorrow
Around 350 students from the Island's secondary schools will find out how they did in their A-levels tomorrow.
Some will find out whether they've secured the grades needed to attend university, while others may be preparing to enter the workplace.
Twenty-one-year-old Leanne found her uni course wasn't for her, and instead returned to the Island to do her degree through University College Isle of Man.
She admits she wasn't aware of some of the on-island options for higher education and training:
Twenty-one-year-old Abbie is about the start the third year of her English Language and Linguistics degree at Newcastle.
She says she found the wait for her A-level grades difficult:
Meanwhile, businesses are changing the way they recruit entry-level employees because fewer Manx students are going to university, according to one local recruitment agency ahead of A-level results day.
Search and Select says it's seen fewer graduates looking for their first jobs since changes were made to the way Island students receive funding for their degrees.
Alex Wotton spoke to Sally Fenton from the recruiter: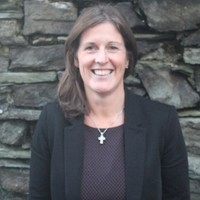 Credit: LinkedIn
And you can hear the full interview with graduates Leanne and Abbie, with Alex Wotton, here: