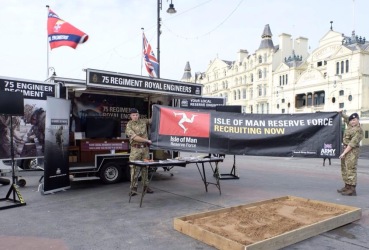 You can put your army skills to the test today (Sunday, May 17th) with an obstacle course challenge.
The British Army reserves are hoping to bring a permanent unit to the Island if enough people sign up.
An army-style obstacle course has been set up in the Villa Marina gardens where anyone can come and have a go.
Major Alan Sweeney says a dedicated unit on the Island would be unique:
It's based at the Villa Marina today from 10am to 5pm for anyone to have a go.