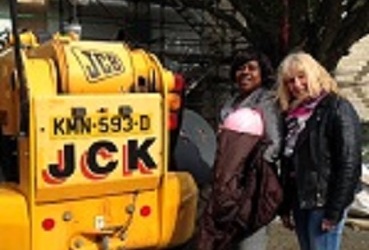 Campaigners for a new breast care unit at Noble's hospital are planning a new phase of fund-raising - after reaching their target to build the facility.
An appeal to raise £1.5 million for a dedicated on-Island breast unit was reached last week, 18 months after it was launched.
The Manx Breast Cancer Support Group must now raise more cash to kit-out the unit with equipment and furnishings.
The group's chairman Julie Stokes says they reached the finishing line with a large private donation - but the campaign to provide improved breast care for Island patients goes on:
Pictured: Breast surgeon Millie Bello and Julie Stokes on the site of the new unit.