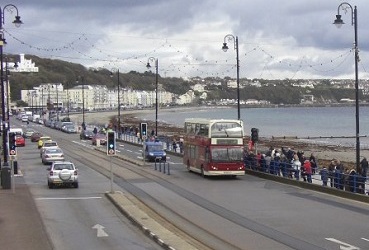 The Chief Minister says Douglas promenade is an embarrassment.
It comes after proposed plans to regenerate the capital's seafront went on display at the Sea Terminal last week.
Allan Bell says the current condition of the road is a disgrace.
Proposed plans from the Department of Infrastructure are based on designs already in place in Blackpool and Pynton in the UK.
Mr Bell says the road is in such a bad state it's becoming unsafe: