Josem highlights doses per capita
The Isle of Man has given out 4.3 vaccine doses per 100 people, behind a rate of 6.9 in Guernsey, and 10.2 in the UK.
It's according to statistics compiled by Michael Josem whose skills in data visualisation previously earned the former Lib Van chair a job at Pokerstars.
He's published a graph showing doses given per capita here, compared with the UK, other Crown Dependencies and Island nations.
Mr Josem says the data highlights the different approaches governments have taken to vaccinating citizens: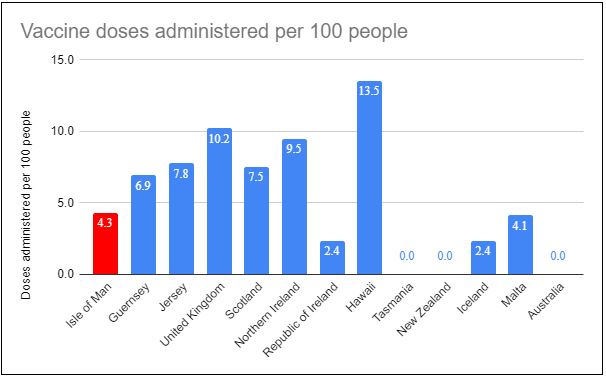 You can view Mr Josem's data, which was collated up until Sunday 24 January, via his website.
Government has recently published an online dashboard, which is updated every 90 minutes to give a breakdown of the data behind the Island's vaccine rollout.