Many feel they have no influence on decisions
A growing number of people believe they have no influence on local politics, according to government's recent social attitudes survey.
In the study, it's revealed 62 per cent of Manx citizens feel they have little impact on local decisions, up from 50 per cent in 2017.
The group that felt most detached were young people aged between 18-29, with seven out of ten of respondents in this bracket feeling they lack influence.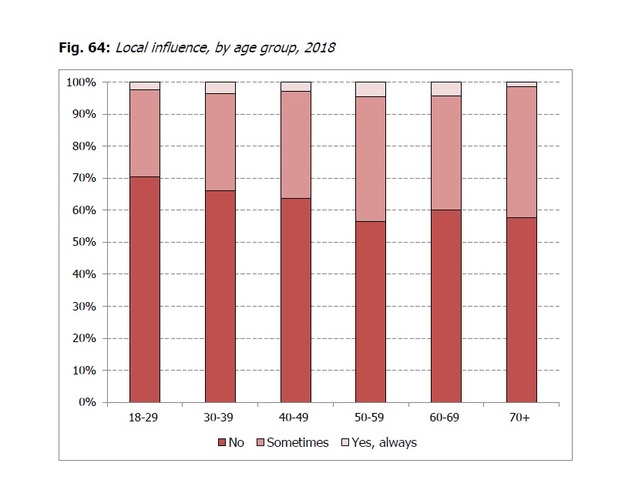 Whereas in the 50-59 age group, almost half (45%) of respondents felt they could 'sometimes' influence local decisions. Under 50, this feeling of influence declines steadily toward the younger age groups.
The survey also measures 'civic engagement' which includes activities like attending political party or trade union meetings, a demonstration, and contacting politicians or public officials.
The findings show this year only 8 per cent of people went to a party meeting, but with more taking part in protests and attending political action group meetings.
The number of those who knew the names of their politicians at both local and national level has fallen slightly since last year.