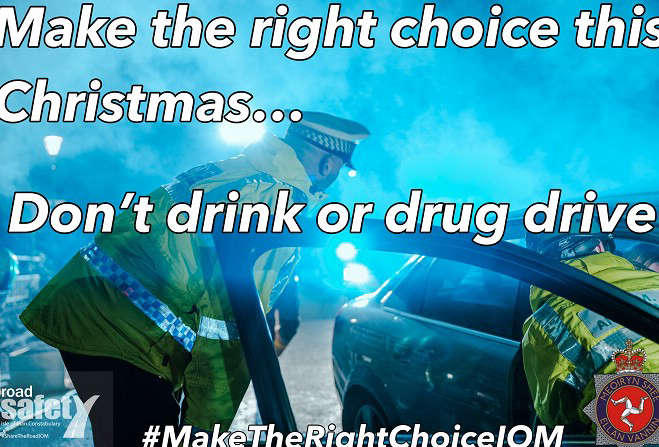 711 vehicles stopped with 11 arrests made
More than 700 vehicles have been stopped on Manx roads as part of a month long anti-drink and drug driving campaign.
Police carried out 163 roadside breath tests, and arrested 11 people, between 3 December and 2 January.
Six of those were charged, four have been bailed pending further enquiries and one was released.
Figures show it was the highest number of vehicles stopped in the last four years but the lowest number of arrests.
Inspector Neil Craig, the head of the Roads Policing Unit, said: "This year we decided that our festive campaign would be specifically focused on encouraging members of the public to "make the right choice" by drawing their attention to the consequences of deciding to drive whilst impaired.
"It is pleasing to see that despite a far larger number of people being stopped and subject of roadside tests this year those who have subsequently been found to have been committing drink or drug drive offences has been at a four year low during the festive period.
"Whilst it can always be argued that there are people out there who we don't catch driving whilst impaired I'm confident that this is likely to be a relatively small number given the high visibility and proactive approach that we have taken and which has involved the whole force."