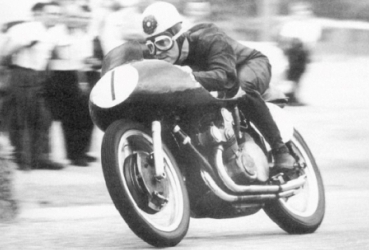 TT legend Geoff Duke will make his final lap of the mountain course this weekend.
A hearse with his coffin will leave the grandstand and circulate the TT course on open roads, at 2.30pm on Sunday, May 10th.
Family members will follow in cars and motorbikes as a tribute to the rider who passed away last Friday, at the age of 92.
It's an opportunity for fans to pay their final respects, as the funeral will be private for family and friends.