Picture credit: IoM NNPT social media
'Positive results' from raids in the north
Police in the north of the Island say a number of warrants were executed last week, under The Misuse of Drugs Act, "all with positive results".
In a post on social media, the Northern Neighbourhood Policing Team shared a picture of the items seized.
The controlled substances recovered "were a mixture of Class A and Class B".
Following the release of his Annual Report, Chief Constable Gary Roberts said "10 per cent of all crime on the Island is simple possession of cannabis."
Seizure statistics are pictured below: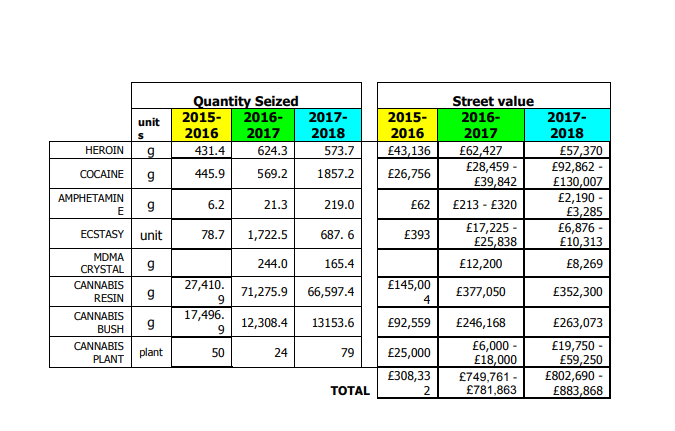 In October, a Freedom of Information request from Manx Radio revealed that 75% of police drug raids this year had found minimal to no drugs, a record the Constabulary has since defended.
The Northern Neighbourhood Policing Team added that you can report suspected drug activity anonymously direct to Ramsey Police Station, on 812234.