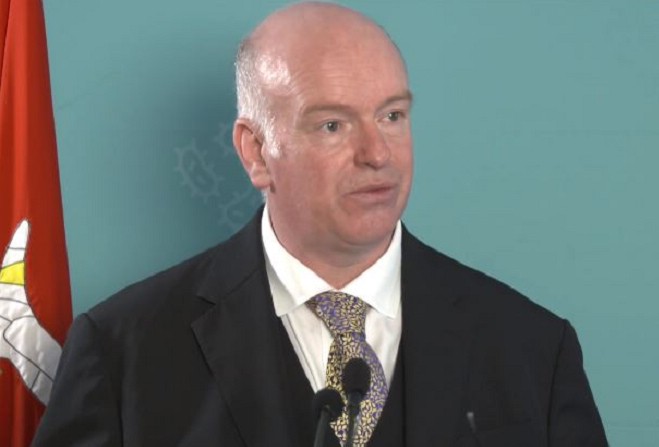 Gov't cautiously optimistic
The Chief Minister says the Island is still on track for some easing of restrictions from 6 April.
Howard Quayle was speaking at today's media briefing when he and Dr Ewart confirmed we are moving in the right direction.
Though today marks the fourth consecutive day of no news cases from unknown sources, Mr Quayle warned the Island must not fall at the final hurdle:
Government will provide an update on whether or not some restrictions can be eased on 6 April at Thursday's conference, when there will also be information on when schools can reopen.
The chief minister finished by acknowledging a milestone had been reached as all carehome residents on the Island have now received both doses of the vaccine.