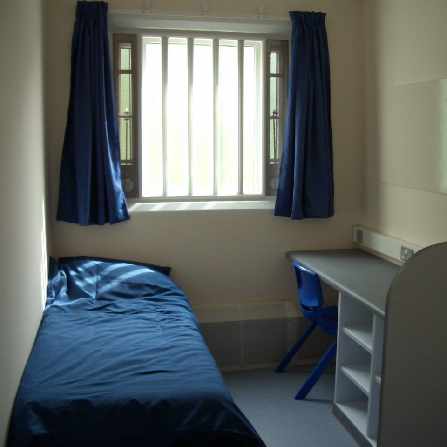 Hopes to dispel myth of Jurby Hilton
Politicians, journalists and business people are among members of the community who will get a taste of prison life this weekend.
Cells at the Isle of Man Prison in Jurby will be used to incarcerate a group of volunteer inmates.
It's an event organised by the Department of Home Affairs, aimed at providing a unique insight into life behind bars and how it feels to be locked away from family, friends and home comforts.
Sixteen participants will be arrested and handcuffed in Douglas this afternoon (Saturday) and transported to the prison in secure vehicles.
Prison governor Bob McColm hopes the exercise, raising funds for the PrisonWorks charity, will dispel the myth of the so-called Jurby Hilton.